The Banana Pancake trail is equivalent to a Gringo trail in South America. However, it is a perfect thing for any first-time backpacker. Easy to follow and well developed. Impossible to get lost but if done right can still give an adrenaline rush. Plenty of booze and nature wonders to explore.
If you would like to avoid the masses and go off the beaten path than it is a perfect read to find out where not to go too.*
Banana Pancake Menu (Itinerary)
Hanoi – Start/Finish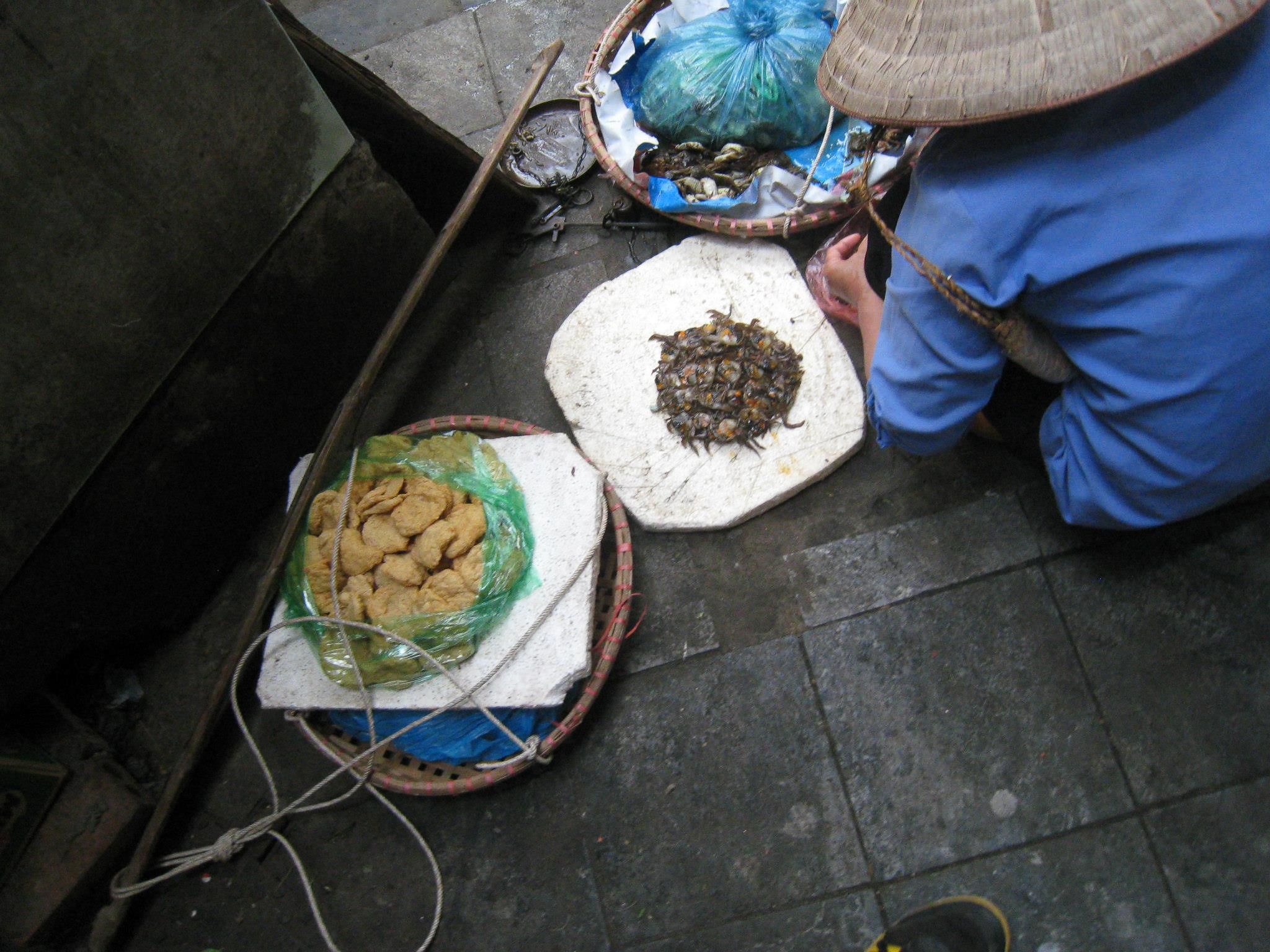 A perfect place to start the trip. There are some great short trips to be made from this destination and also a great place to spend a day or two just to get used to the crazy aspects of Vietnamese life. For example the traffic, the food, the motorcycles, crossing roads, negotiating, tarantulas, etc.
At the same time a great place to go crazy – Snake whiskey if you can find a place that will offer a beating snake heart and a shot. Try the local delicacies of a well-cooked rat. However, it is not an easy thing to find. If this is not your cup of tea of excitement majority of backpackers go either to Sapa (12h ride by train) or to Halong Bay. Before you go to Halong Bay don't forget to negotiate – for a 100$ it is possible to get a 3 day all-inclusive boat ride, hotel, and meals. On the other hand, if you can afford to spend more money on a truly magical experience get a private ride that will take you away from all the bustling tourists.
Sapa
What a fantastic little secret, not so secret place. A week, if done in a hurry, can barely be enough but to truly relax and take in the beauty you need time and to take it slowly. There are two ways to do this magnificent valley. Legal and illegal. The legal way is to go through the tourist office to get a guide (or not) and explore the valley. On foot or motorcycle sleeping in Hosted houses. Or an illegal way – find a local woman, one of many that are dressed in local clothes. They will be more than happy to take you on a long walking trip for 3 days or longer, sleep at her house and her friend's houses. It is truly a magical place to spend your time exploring.
P.s. I have almost forgotten to mention that you must visit one of the few truly authentic marketplaces around Vietnam that happen around the villages in Sapa.
Halong Bay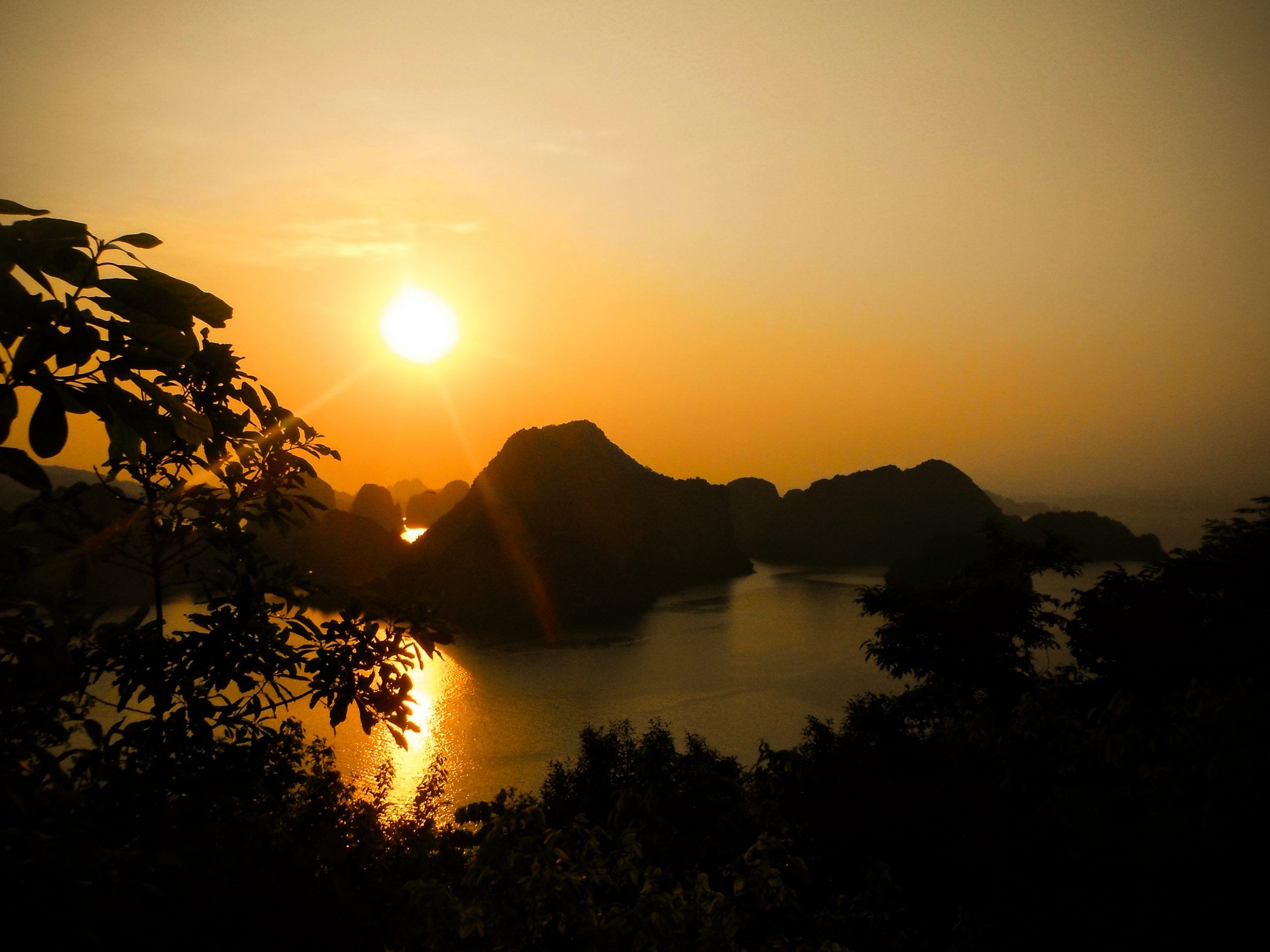 It could be a fantastic place but there is such a large stream of tourists and backpackers that locals and tourists pollute the view, the water, and the land. Leaving trash on the beaches, in the water, and in the villages. However, as mentioned in the first point if you rent your own guide and a boat the trip could truly be spectacular. Not to mention the seafood that is out of this world.
Hue
Hue a beautiful historical city with a thriving nightlife. It used to be a capital city from 1802-1945. Major attraction besides a resting point and nightlife is a 19th – century Citadel which used to be an emperor's home. Not much else to share besides it.
Hoi An
A place of wonders. A beautiful old town with exciting nightlife. Great beach to relax at. Visit Tra Que – a picturesque, green and clean vegetable village where most veggies served in dishes throughout Hoi An are grown. Take a day to discover the calm rural life in this area of Hoi An. The best part of all – get tailor-made clothes just for you. But do not forget to negotiate. You can get everything at least by half the price and if you are a true negotiator than 7 times cheaper is just as easy as taking candy from a kid.
Nha Trang
I have no clue why people go there. Nice beach if the weather allows and you are going in low season. Otherwise, it is nothing special in my own opinion. Ah yes, the booze cruise and alligator farms if you are into this kind of thing.
Saigon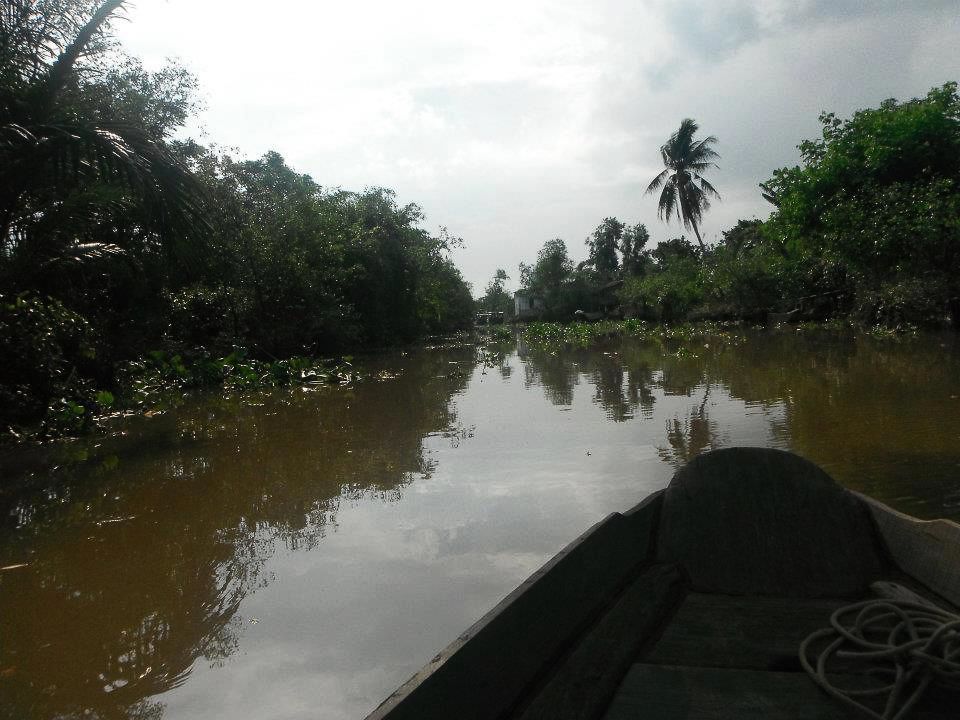 Starting/finishing point of a trip. It has lots of war museums and other memorable places to visit. First of all, to show of victory against the USA and secondly, to show the atrocities of war. Great place to adapt to the crazy part of Vietnam, as mentioned in the first point. A good place to taste different foods and a fantastic place to find all kinds of entertainment the heart desires.
Mekong Delta
There are a few things you can do here. One, do as all gringos do – take a tour and be in a way disappointed. Second, find a local guide that can take you through dangerous, full of mine trails, to show you how people live in fields of mines and bombs, explore the destroyed nature and get a dose of adrenaline.
Map of a Banana Pancake Route
Budget needed
One month is easily doable for 700$ (flight not included). If 2 people are traveling and sharing accommodations. Eating around 2 times per day plus snacks. Including Halong Bay, buses and a train ride to Sapa.
All in all, for the majority of backpackers these are the main stops on their trip. If you would like to explore something more than what the masses do – wait for our next post.
*If you would love something truly challenging and off the beaten path with mines on the road try the Ho Chi Minh road going from Saigon, across Laos to Hanoi.
Authors
Simonas R.
P.s. Pictures are all originals. If you would like to copy or use them you have to get permission from the authors.