The Giruliu forest in Vilnius, Lithuania, on the other side of the Neris River, in front of Grigiške, holds a hilly wonderland. The Griovių geomorphological reserve, formed by glacial water melting, is a thrilling track and off-road adventure of ups and downs that will make you feel like you're trekking at the foot of the mountain.
Trail general info:
Distance:  ~15 Km (9 Mi)

Duration: ~4h

Difficulty: Easy +

Starting/Finishing point: Geluzes Papludimys / Pilaites Dvaras

Getting to the start: Accessible using public transport

Leaving the trail: By Taxi

Trail map: GPX, KPM
Best time to visit
The Griovių reserve is a must-visit destination that offers spectacular views and an unforgettable experience throughout the year. Winter, with its cold and snowy environment, creates a dreamlike setting that will transport you to the wild mountains. But don't limit yourself to just one season! Every season presents its own unique spectacle that is worth experiencing. In spring, the reserve comes alive with lush greenery, while autumn offers a stunning display of colorful foliage. During the summer, you can cool off with a refreshing dip in the lake after a trek. So, no matter what season you choose to visit, you're sure to have an amazing time exploring the Griovių reserve.
Getting there
Getting to the starting point of the hike is easy and convenient. If you're coming from Europa, take bus 30 to the Bitenai bus stop, and then walk just 5 minutes to reach the start of the hike. Alternatively, if you prefer a more relaxed option, taking a taxi is always a great choice. You can use the Bolt app to easily book a taxi if you're not familiar with Lithuania. For those who prefer driving themselves, car rental services such as Bolt, Spark, or City Bee are available. Simply rent a car and park it at the start of the trail, and you're good to go! Whatever transportation option you choose, rest assured that getting to the starting point of the hike will be a breeze.
Leaving the trail
Should you meticulously adhere to the trail's every nuance, the sole escape would be to call a taxi.
What to expect on the trail
The trail is full of ups and downs that will test your endurance. In winter, the trail is transformed by snow-covered logs, wild animal footprints, and a stunning forest landscape. Be sure to bring a GPS for the off-road sections, as they can be particularly tricky to navigate. Additionally, it's essential to wear warm and comfortable clothing and footwear that can withstand the cold and snow. If you plan to hike during the summer season, make sure to bring insect repellent to ward off ticks and mosquitoes. With these precautions in mind, you'll be well-equipped to handle the trail's challenges and fully appreciate its breathtaking scenery.
 What to take with you for the hike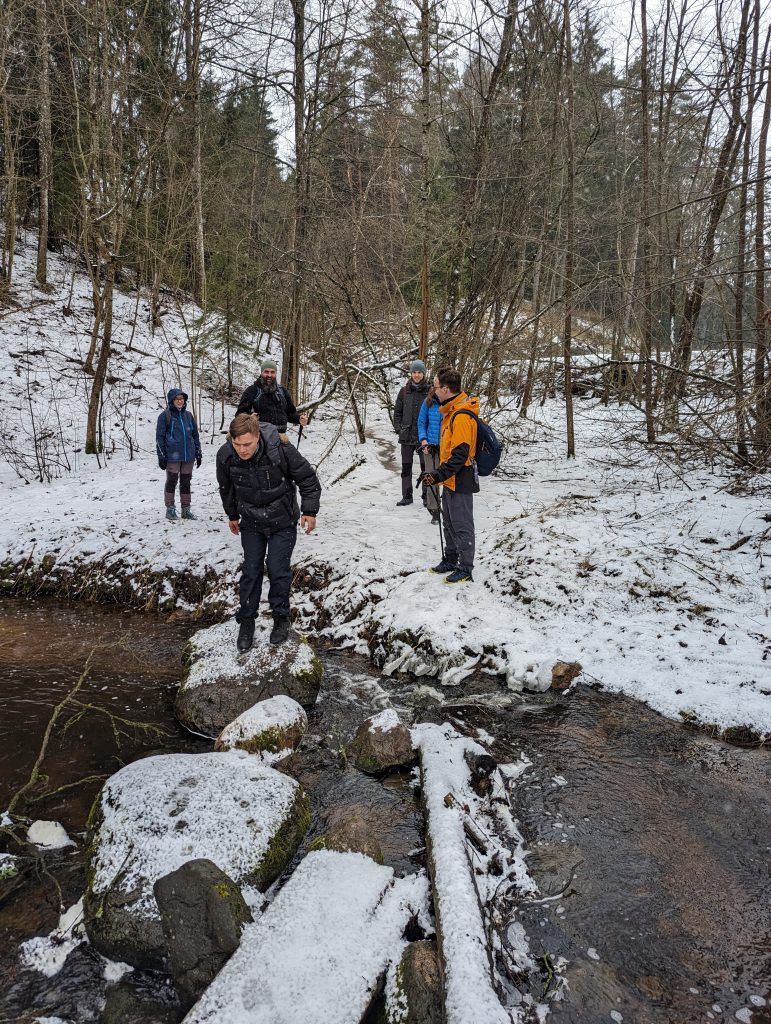 To stay energized during the hike, it's important to bring along snacks, lunch, and plenty of water. If you plan on exploring the off-road areas, be sure to pack your daypack with a GPS for navigation. During the winter season, it's crucial to dress warmly and comfortably, so don't forget gloves and boots. If you're new to hiking and want to be fully prepared, I've written an article on day hiking essentials that you may find helpful. By taking these steps to plan and prepare for your hike, you'll be able to focus on enjoying the stunning scenery and the thrill of the adventure.

Conclusion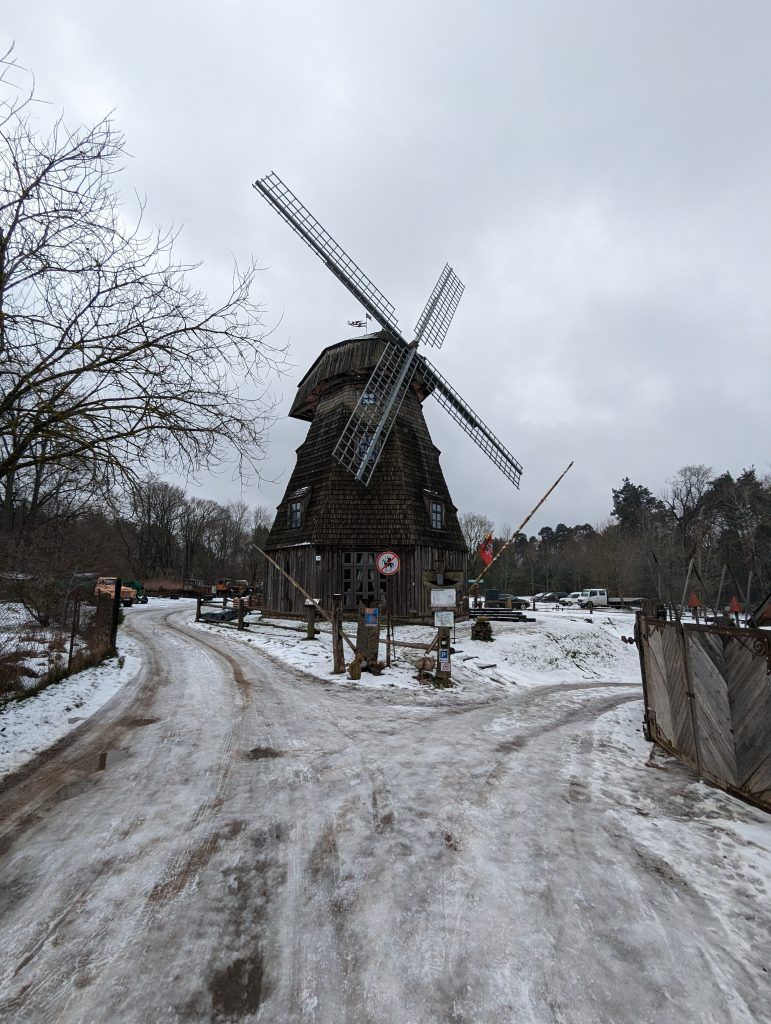 Located just a short distance from the city center, the Griovių Geomorphological Reserve is a hidden gem that's not to be missed. This hiking trail will take you on a thrilling journey through a wild and hilly wonderland, offering an unforgettable experience for adventurers of all levels. With no marked trails to follow, you'll feel like you're blazing your own path through the wilderness. Whether you're seeking a winter wonderland or a summer escape, the Griovių reserve is the ideal destination for those looking to escape the hustle and bustle of city life without straying too far from Vilnius. So pack your bags, grab your gear, and get ready for an unforgettable adventure!
Related Posts