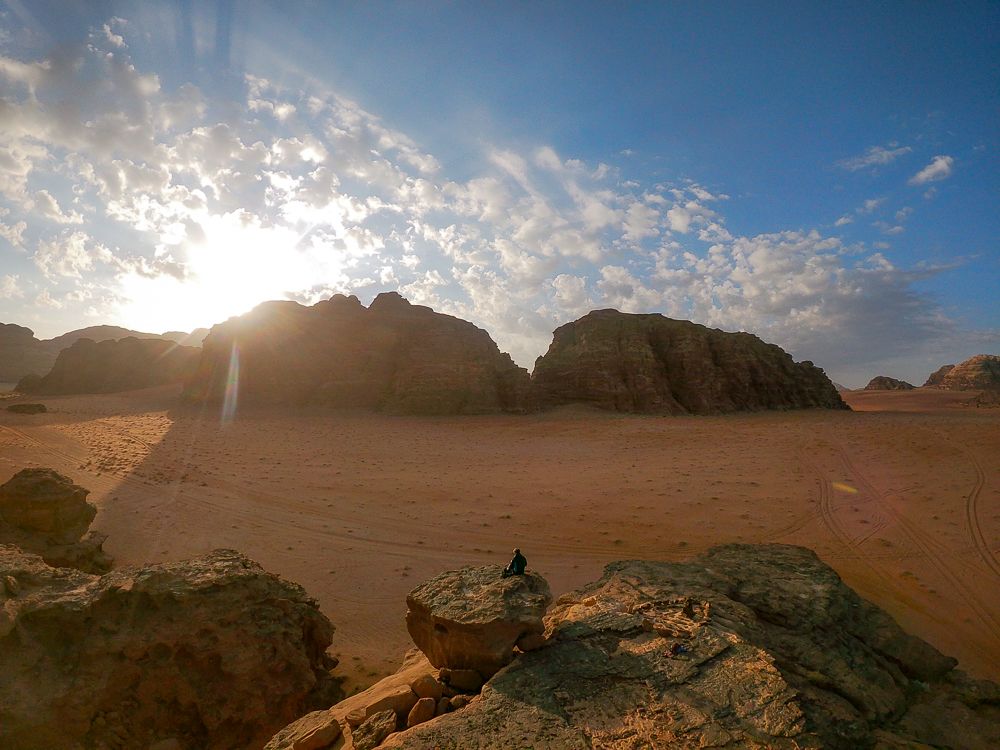 The night in the Aladdin desert (Wadi Rum) was peaceful. We woke up at around 7 Am to have Bedouin breakfast. Which included eggs, pita bread and hummus served with super sweet tea. For which I have already developed a taste for. At least one of us. It was served in the guest tent, the same one we had our dinner last night. Today is the last day in the desert for us. Today we will explore the fabled Wadi Rum with the camps chiefs brother who will lead us across the desert to see the marvels of Wadi Rum.
From misty red dunes to painting like passages dotted with rocks and mountains. To see the ancient hieroglyphics left by Nabataeans, the fabled T.E. Lawrence House, the canyons and naturally formed phenomena the arks, wind polished stones, and most importantly the serenity that the desert brings.
When we left our camp the visage of the desert was glimmering red in the morning light of the sun flanked by an avenue of cliffs. The surrounding cliffs looked like large rocks formed from wax that are constantly melting during the day and hardening during the night. Creating spectacular formations and valleys that morph into a magnificent gallery of sound and illustration. The hollowness of the desert at times dampers all sounds around you and at other times with the help of the wind magnifies all sounds around you – from the sand grinding against each other to the rustling of the leaves to the sound of the conversation.
No matter the spot we went to explore the serenity and the beauty followed us.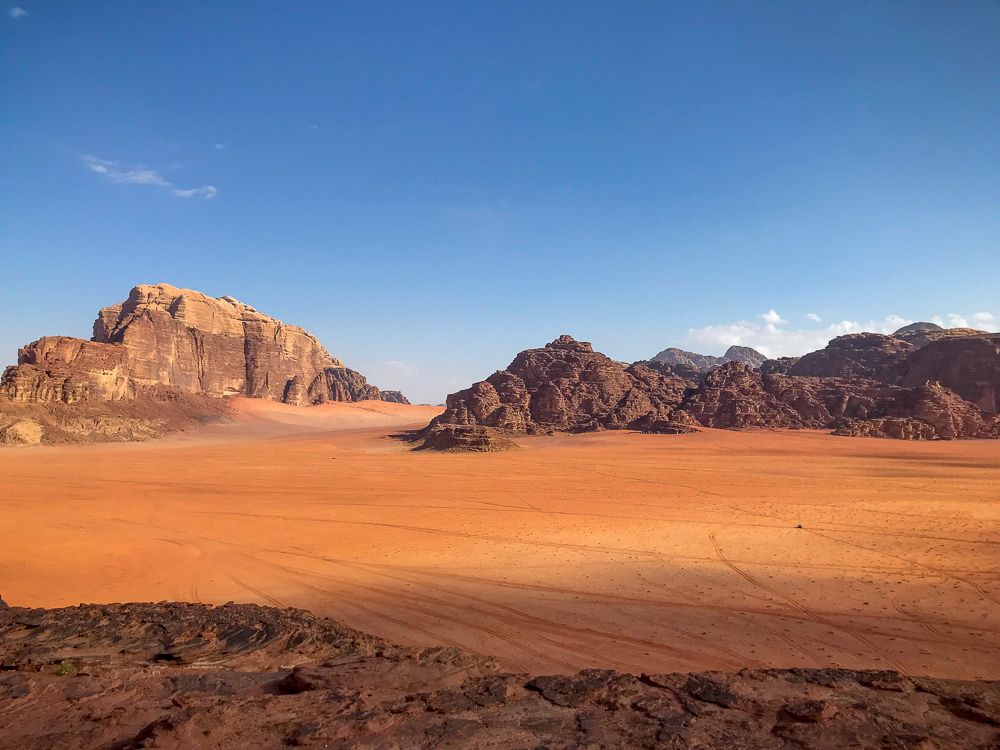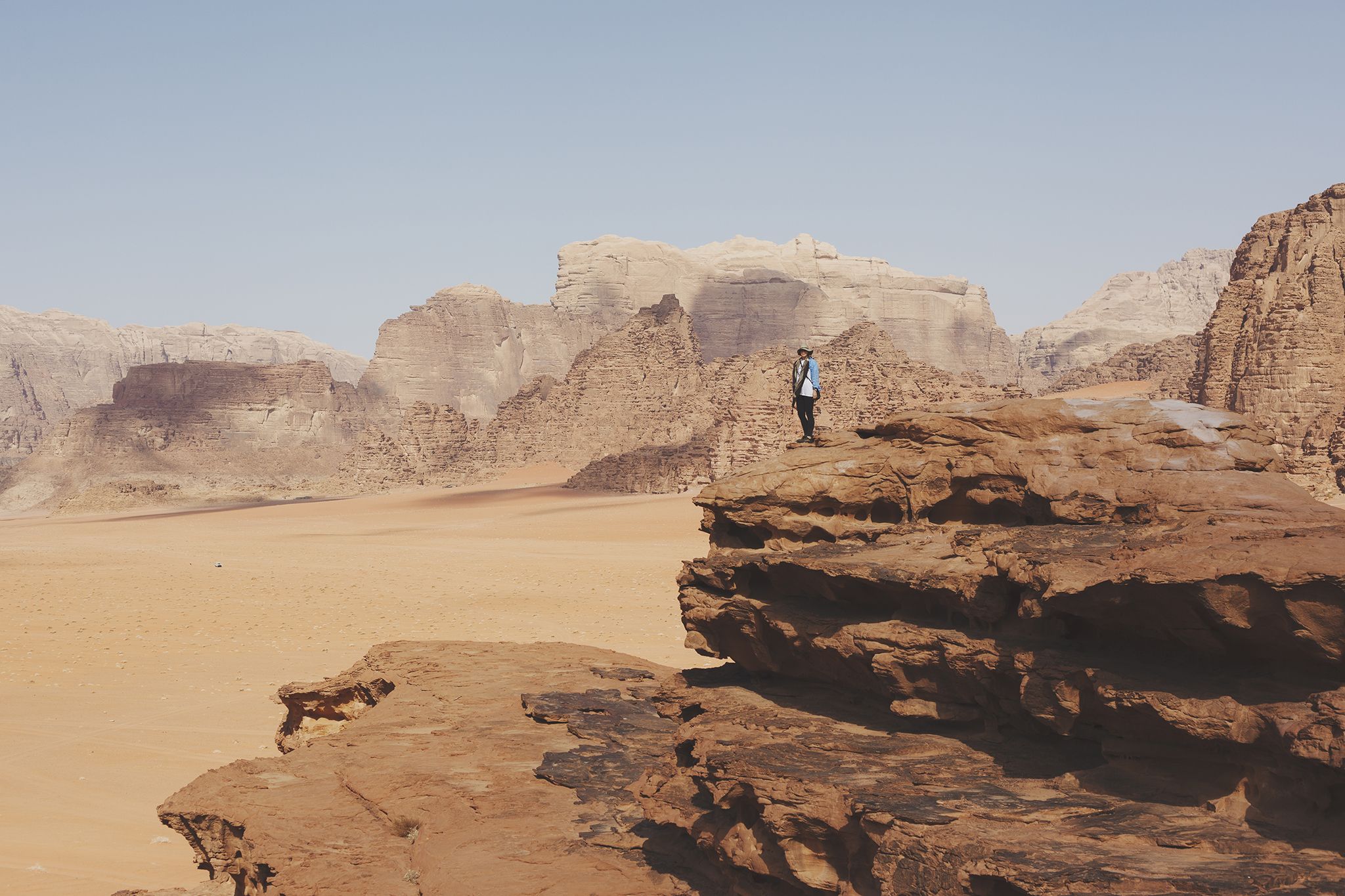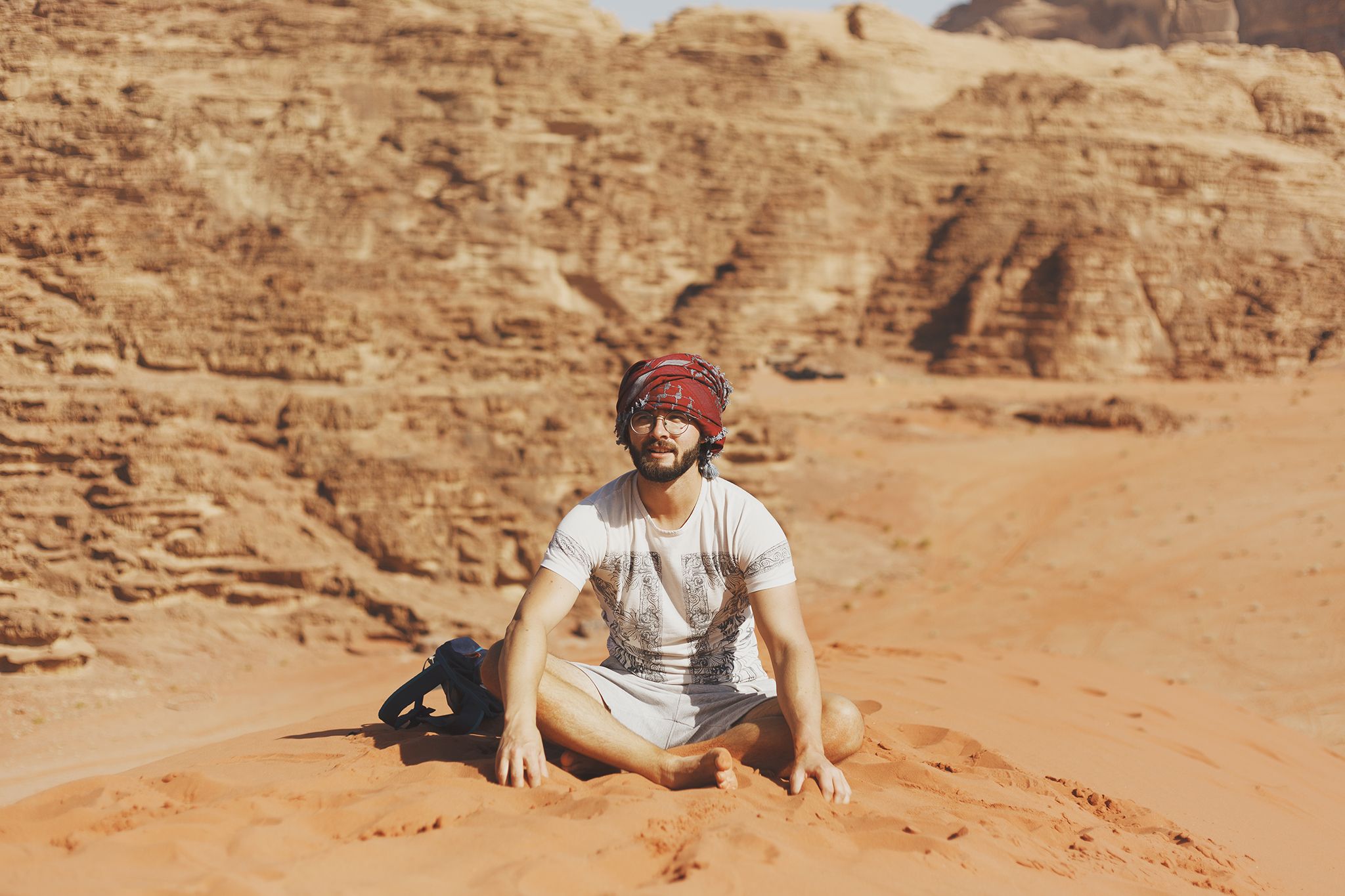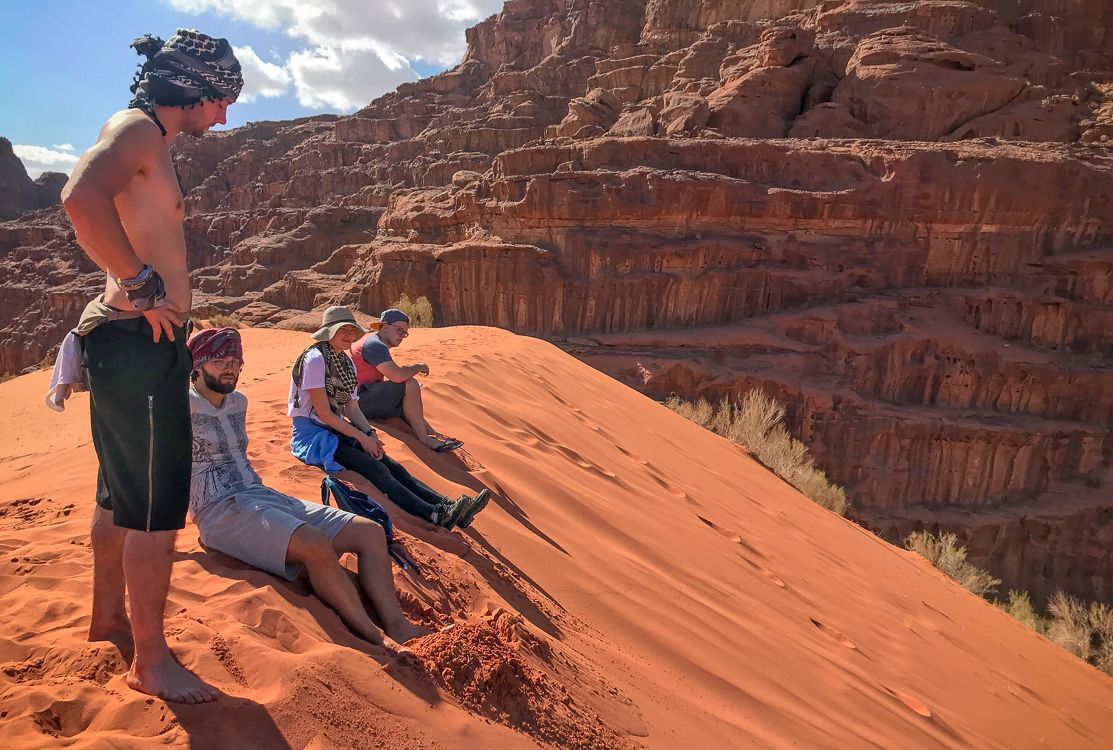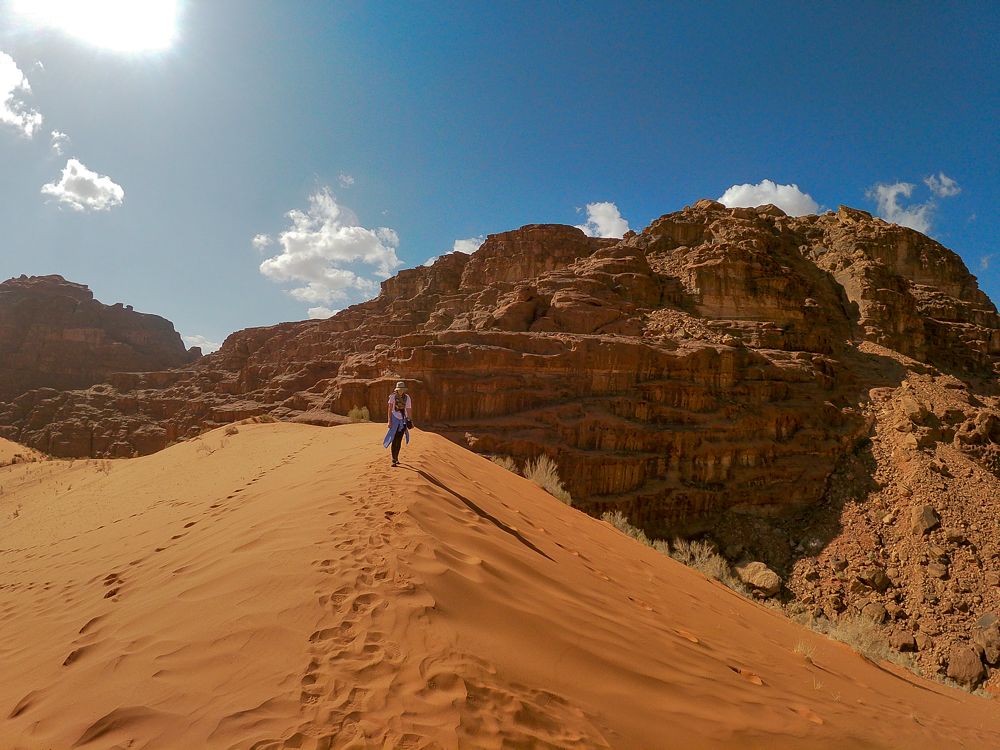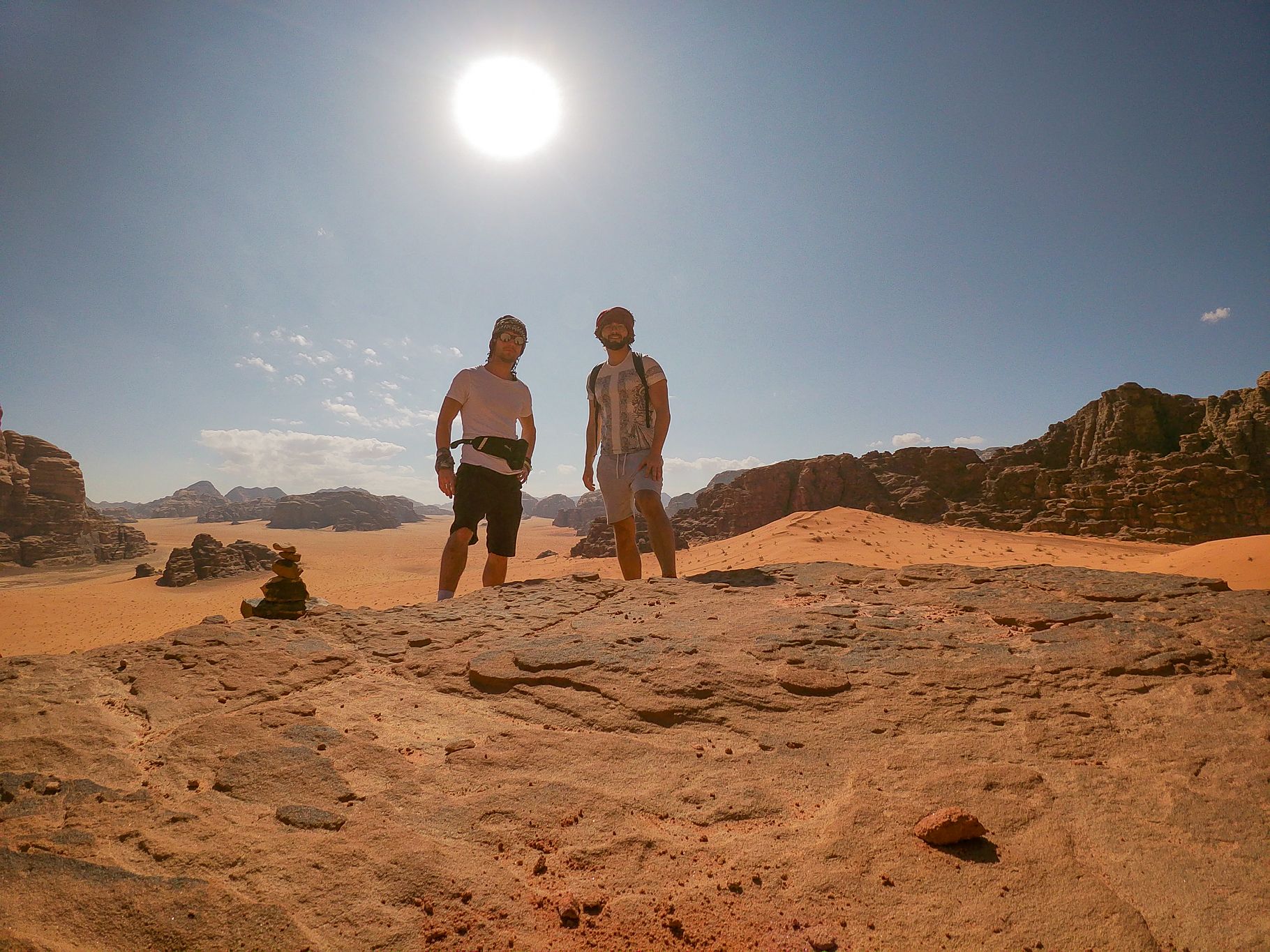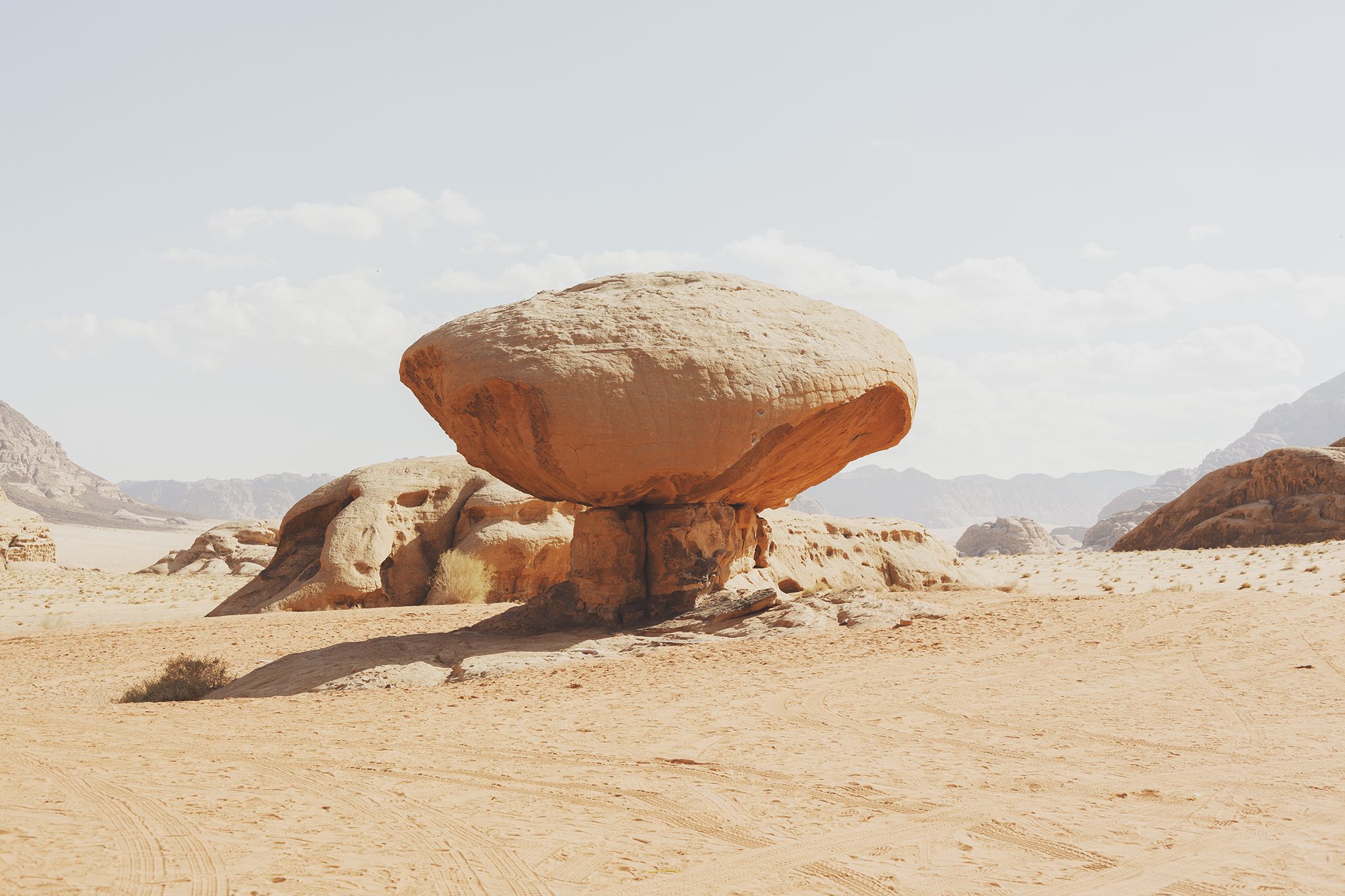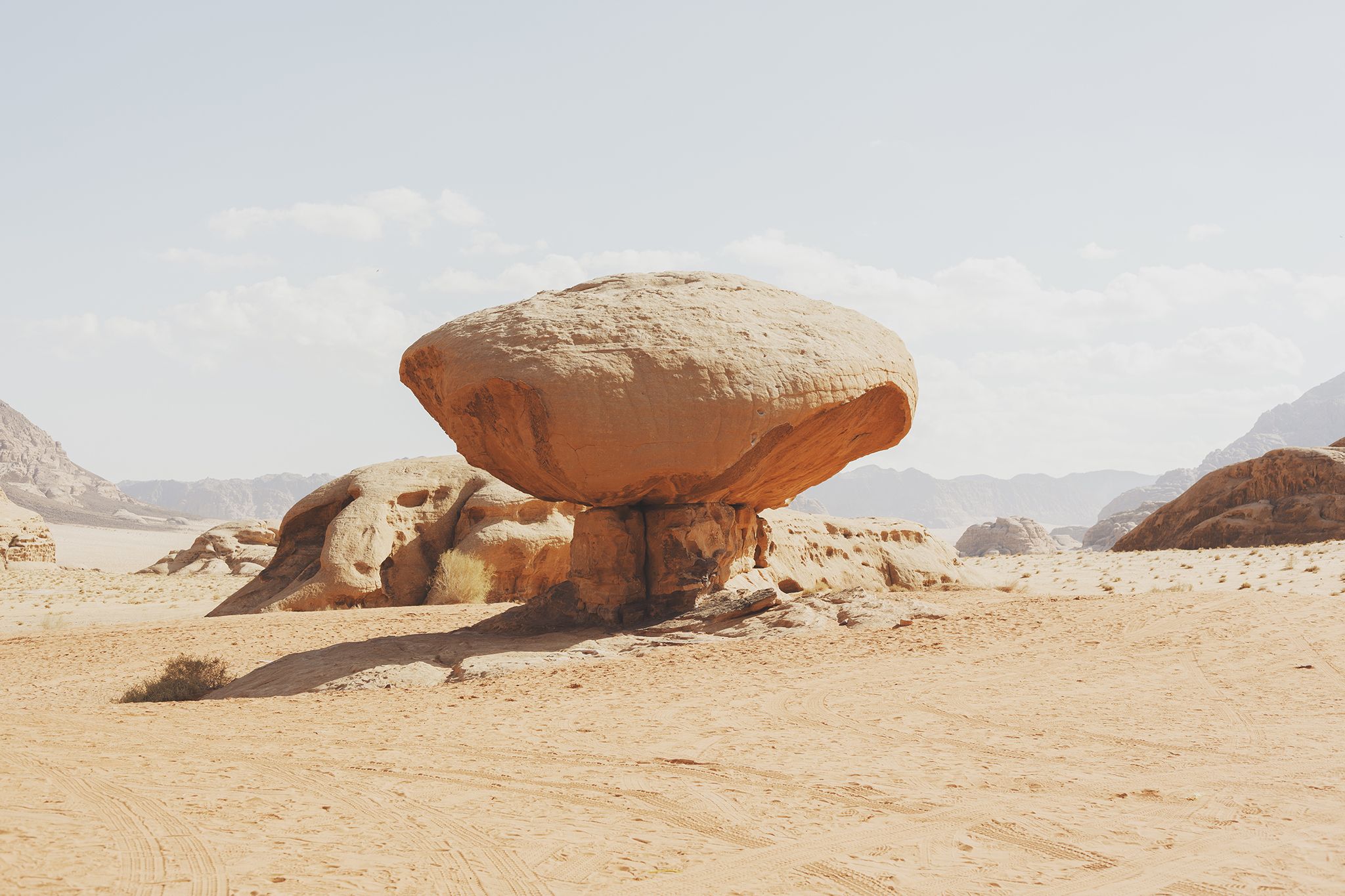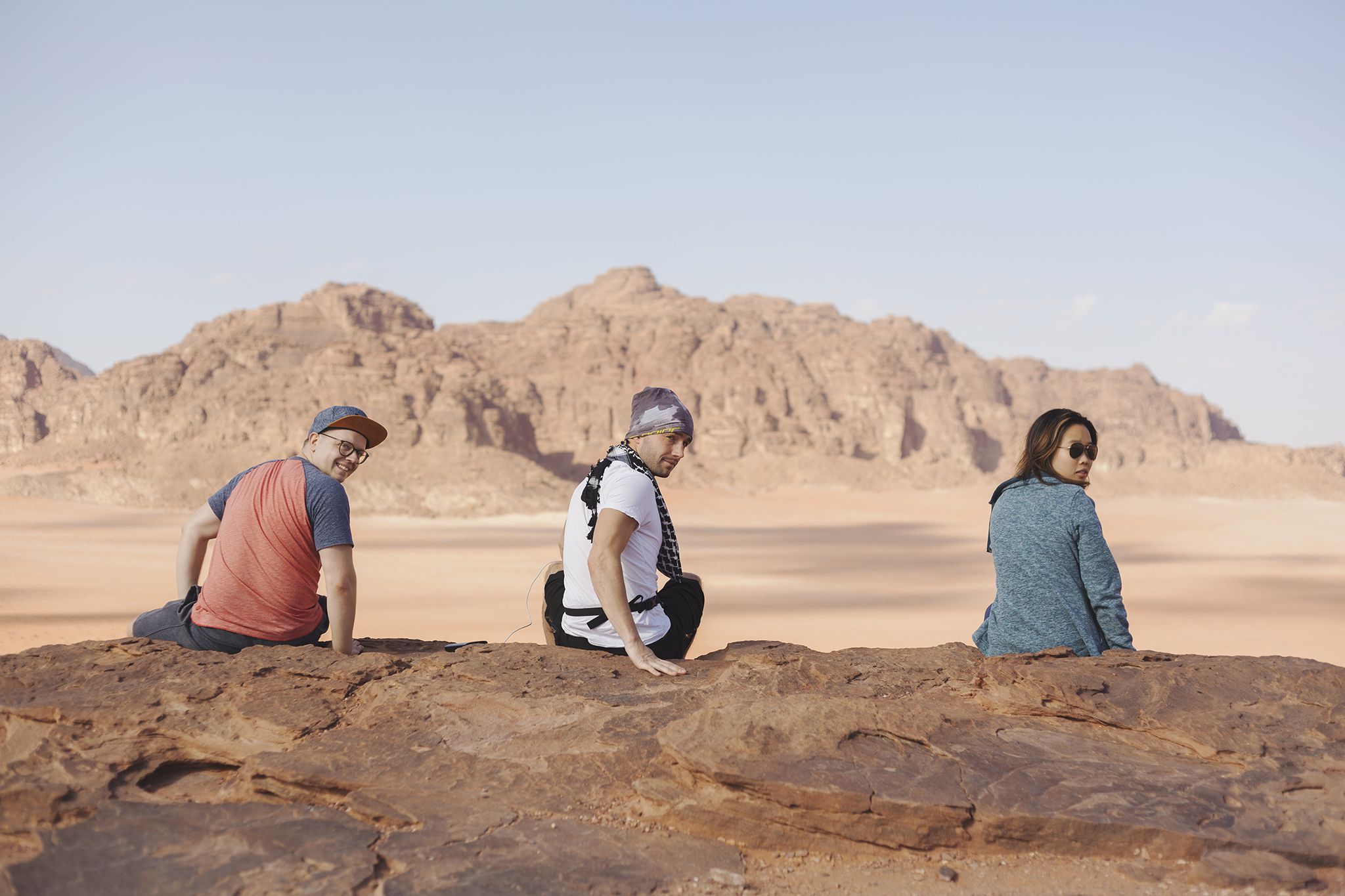 The final moment, the final stop we had was to say goodbye to the sun on one of the wax-like mountains. We overlooked the valley waiting for the sunset enjoying the sunlight playing on the red sand with a witchery uncommon to the modern world. We sat on the rock, admiring the glorious luster of the desert. The dale fell confessional quiet. I had an alleluia moment then and yearned for a time when the world was young. However, I was more than happy for the friends and girlfriend I have now to share the beauty of the world.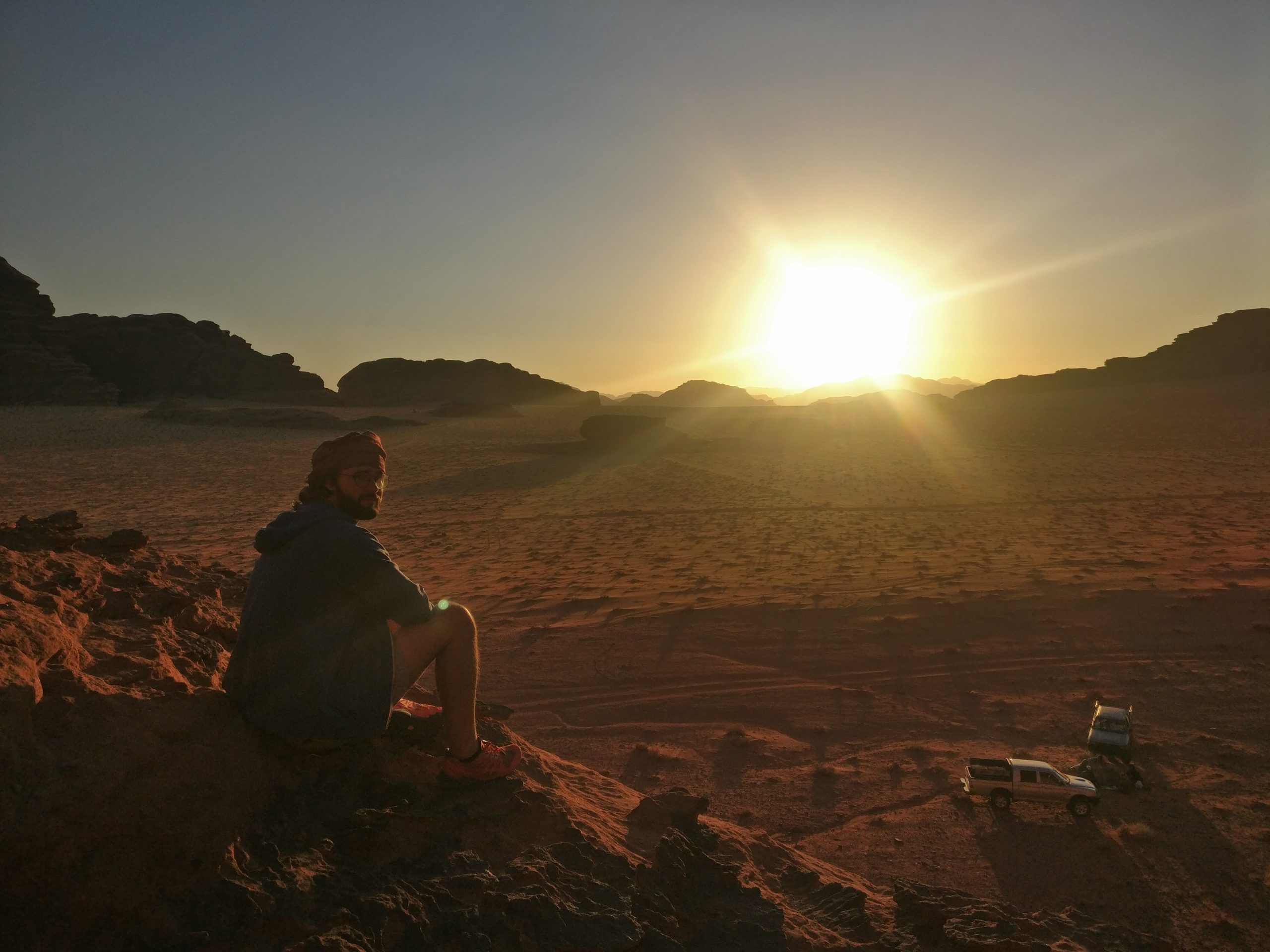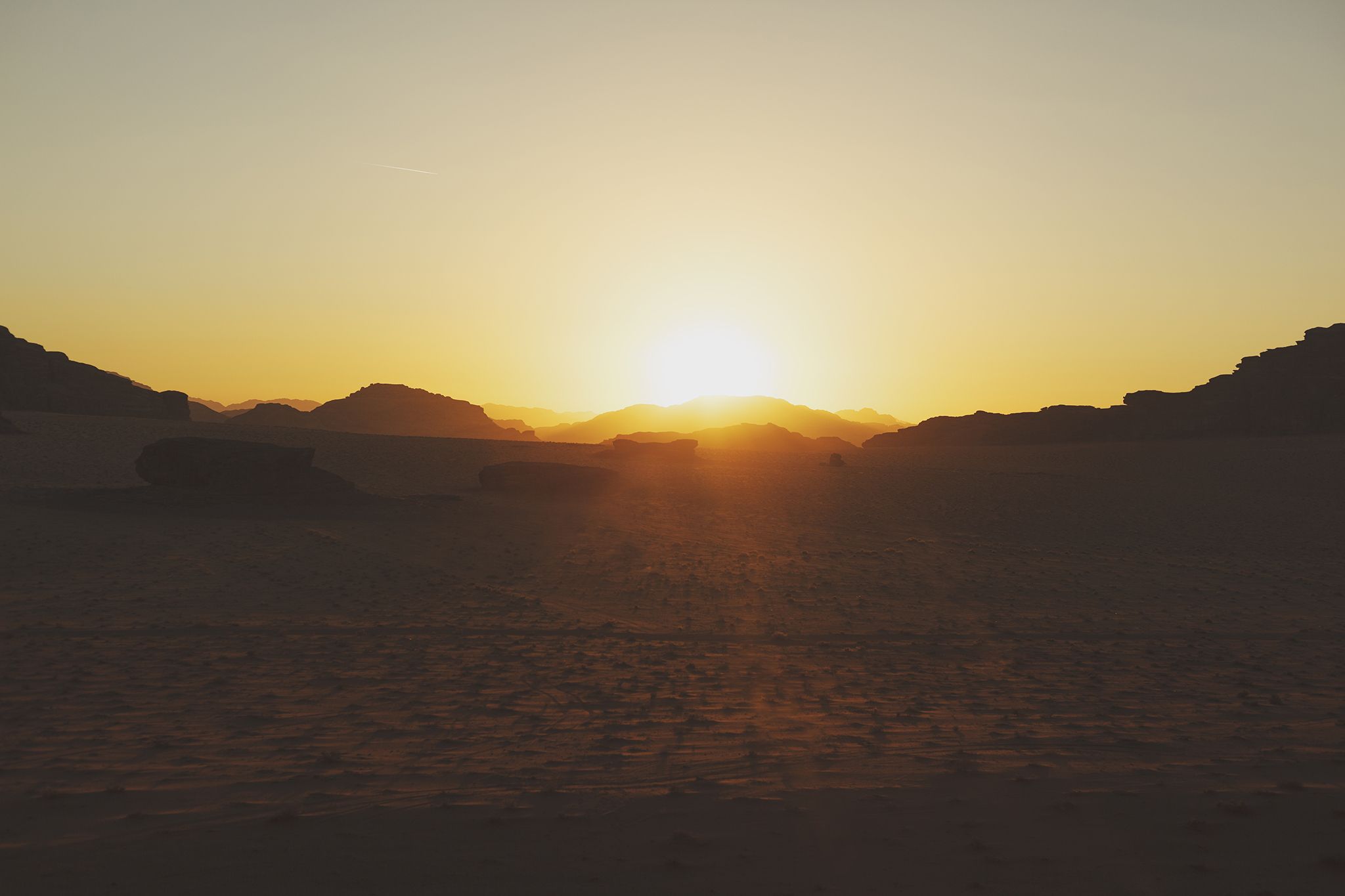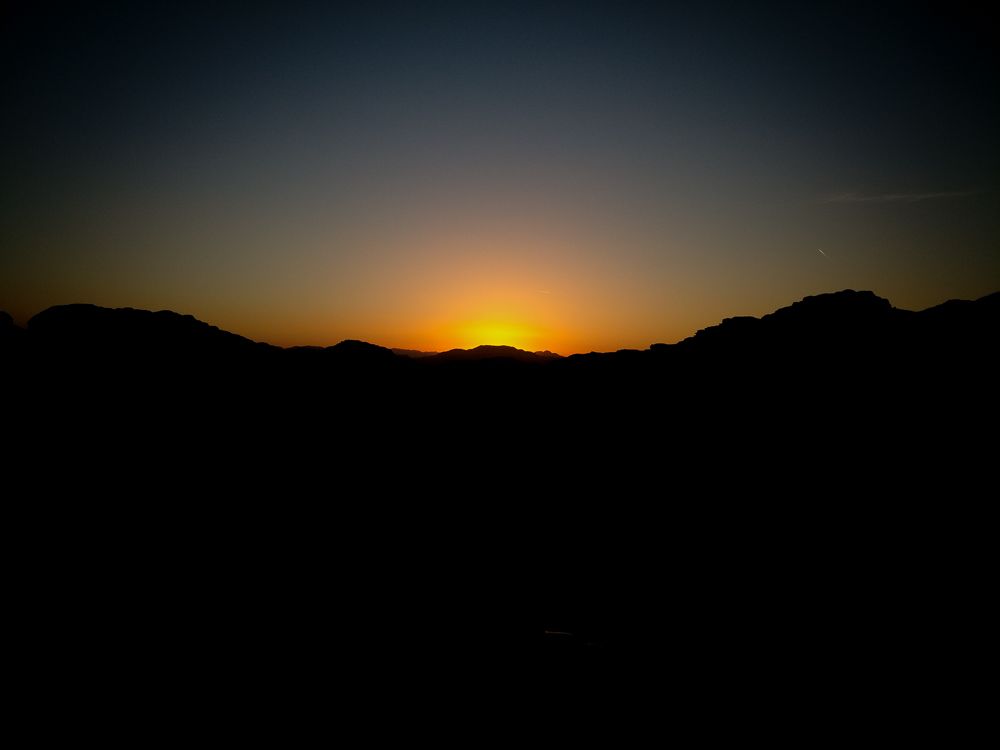 With a sigh, I got up and forged my way towards our guide who has been waiting by the carriage to take us back to the camp for one final night in this magical desert. It was a place with an eldritch beauty all of its own. I resolved to return one day to this paradise.
---
Author & Photographer
Simonas Radkevicius – https://www.instagram.com/sim_rad/
Photographers
Arune Meistaite – https://www.instagram.com/arunemei/
Mantas Alisauskas – http://ctdots.eu/
P.s. Pictures are all originals. If you would like to copy or use them you have to get a permission from the authors.
P.s.s. Other entries in this trip can be found here: