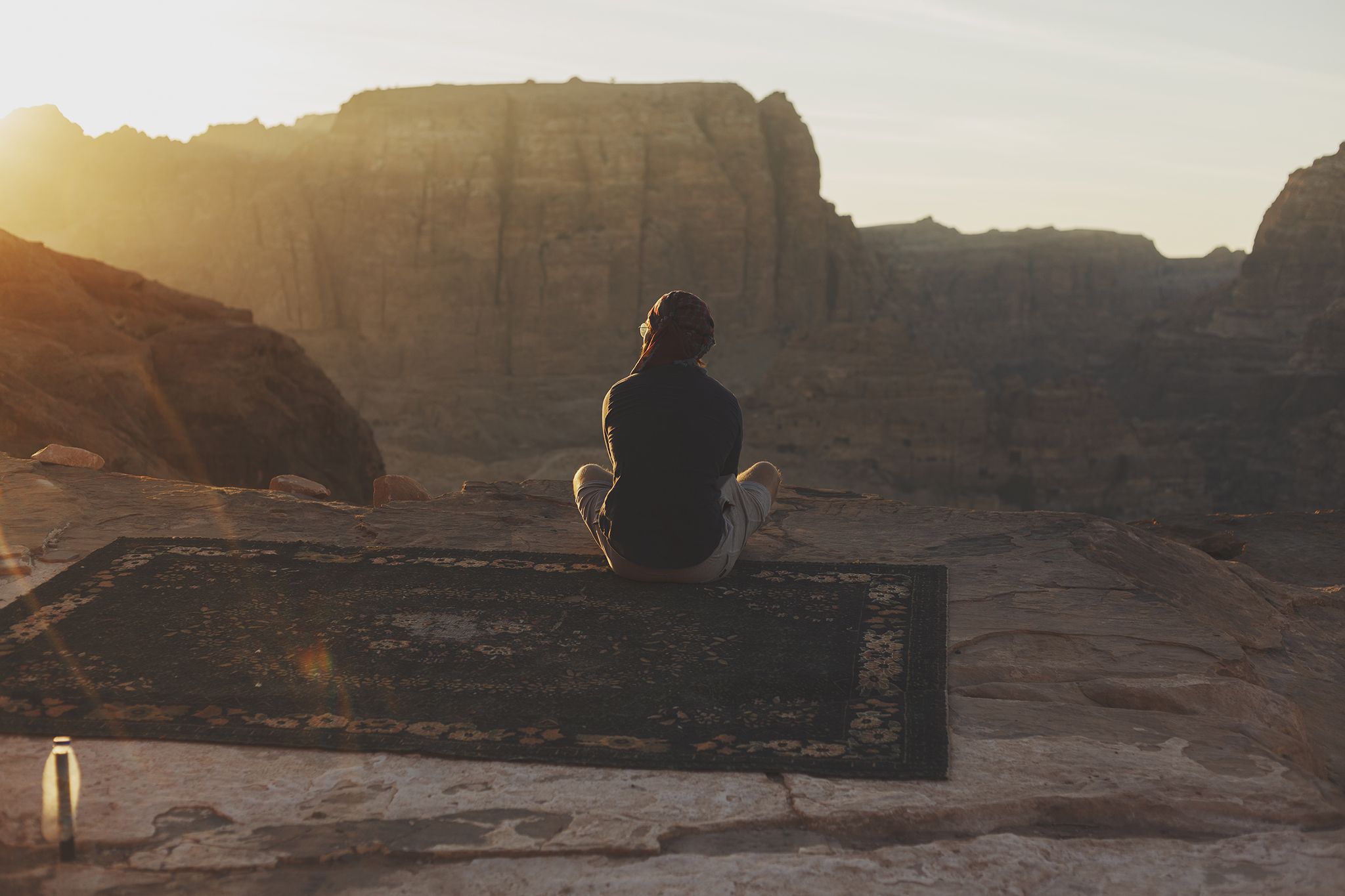 Jordan – a country, not the basketball player. A sandy piece of land but magnificent none the less. With a few patches of green in the north.  With people that are so friendly beyond belief. The food. The food is magical. Hummus, Falafels, Babaganoush, seafood and tea. While the local customs are so different that it requires a separate post. The friendliness, kindness, and generosity is something you won't find in many countries.  While the monuments are littered in the country are as grandiose as they are ancient.
Our trip started on April 4th when I bought the tickets for Arune as a birthday present. The actual trip took place almost 9 months later. Over this period I have planned the whole itinerary, found 3 more people to join us to get the cost of traveling lower and found how to save on Visa.
Here are some key pointers we have learned while traveling and doing the research about Jordan:
You can travel with the tour agency. But you will never experience the true Jordan this way. It will always be planned to the minute by the tour company without time for cultural immersion. You are like a passing comment – seeing but not experiencing it.
You can stay in a 5-star hotel. But you won't spend much time there. Major attractions are hundreds of kilometers away and some require more than a day to spend. Thus it is not advisable to stay in one place the whole trip.
Get a Jordan Pass. If you are staying for longer than 4 days you can buy a Jordan pass. It includes Visa, plus Petra (1 day or 2 days depending on the option you buy), entrance to Wadi Rum and 200 other attractions that you can visit. It is cheaper even if you go to Petra alone.
Rent a car.  Main attractions are on the 400 km stretch nearby the Israel border. If you are trying to save while traveling rent a car from Ryanair. The car goes anywhere from 14$ and up plus the insurance that goes for 40$ or so.
Get a sim card.  Solely for the mobile internet and once in a while for a call to the hotel to let them know you are going to be arriving late. Sim Card will cost around 16 JOD for 4GB data.
Buy from locals even though some stuff is cheaper at Carrefour. This way you are helping the local economy and community. Making sure the money stay within the country. To get a general feeling the average salary is around 400 Euros and the rent in the capital city of Amman for one room is around 200 Euros.
Interact with the locals. They are friendly and warm people. You can be surprised by what they have to share.
Eat. The local food is mouthwatering if you do not mind eating a lot of bread.
Negotiate. The price can be lowered by 30% or even lower if you are a good negotiator.
Understand the local rating system for both hotels, restaurants and entertainment. Anything below 4.1 or 8.5 would be rated quite poorly in western countries.
Bring a bag. To pick up trash around you. The country is littered with plastic bottles.
Always keep your common sense around you. No matter the country you are in. It is important to always be aware of your surroundings and shady offers.
The Jordan story starts as early as the Paleolithic period.  The place was ruled by many including, Edomites and Ammonites the Greeks and Romans,  Byzantians, Malmuk Sultan, Ottomans and British.  However, no matter what the free-roaming tribe people never paid attention to it. The roaming people of the Bedouin lived their lives as they wished under the eye of the god under the blue sky.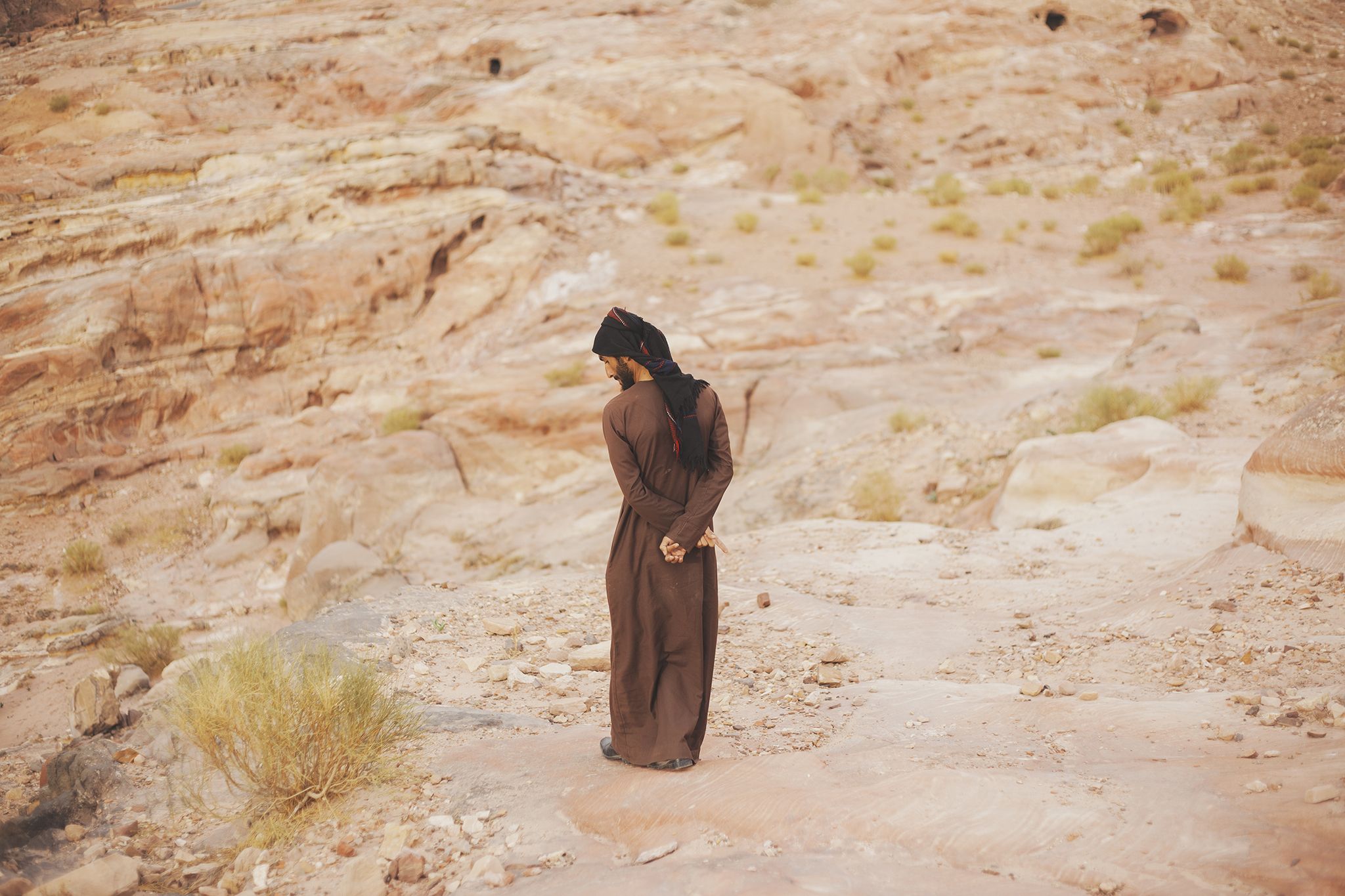 We tried to see Jordan as explorers, with an open mind to new experiences and culture rather than as a tourist that passes through clicks few pictures and leaves.
Jordan is a place with an ancient culture that is deeply intervened in today's high paced, globalized culture. Which in turn makes Jordan that more special.

We could feel it the moment we arrived there on November 16th. A time in the year that is on the verge of starting a rainy season. A season when flash foods become a norm.

We flew from Vilnius. A 4 hours flight with Ryanair. I think you do not need to know the agony cramped up seats and the annoying blue color invokes the moment you get on the plane. It was especially interesting that when we flew over Israel it is required to sit down and put the seatbelt on. Just in case the plane needs to make sudden maneuvers, in the end, we were flying over the war zone. No matter how the news places it.

We landed in a spacious but small international airport of Jordan just outside the Amman. Which is perfect since we rented our car prior and went straight to Aqaba avoiding the craze of Amman city center.  While at the airport it is paramount if needed to exchange money not to do it at the first spot. Leave first the no mans zone and exchange near the car rental spots/exit zone. The exchange rate will be better there. Do not exchange everything you have. Do it somewhere in the city where you can get much higher rate.

The car we rented was fairly cheap only 20$ a day for 10 days. Plus insurance for 40$. Funny enough our car provider did not have an office in the airport thus a driver came to pick us up. Tho while driving us to our car we had a dark thought. That it is fairly easy to kidnap people (from any airport) just say I am here to pick you up and drive to your car. Bam instant trust and without thought, you are already driving somewhere.

Our car that we received was a bit old. With some scratches and some wear and tear. Tho we found out only later in the trip that our tires wear so smooth that it basically had no traction with the road. Luckily all was fine with us and we had almost zero potential scares. One key advice when renting a car – film the car from the outside and the inside. Otherwise, a small crack that you missed will be charged when you return the car.
Once we got the car the first stop was 1km or so away. At the gas station. Boy oh boy, the toilet was magnificent. You have these massive industrial doors that open up into this huge space. Covered with brown colors. Some are just old rust some are bird shit. In the corner of the room, there is a cubicle for men and women the so-called toilet. Men toilet had only one working dirty full of shit toilet. While the walls I was not sure if it was shit or just old brown color. The smell, well it was like "heaven".

The second surprise in the gas station was that there is no food for sale. Only candies and chips, and drinks. Meaning no dinner for the late arrivals.

The rest of the night trip took us through the main highway all the way to Aqaba. Be warned on the highway before and after a village or a city there are bumps. Massive ones and unmarked. Letting you fly sky high if you do not know about them.  Luckily for us, we flew few times only. And arrived in Aqaba with few bruises. However what we saw after left us speechless.


Pictures are all originals. If you would like to copy or use them you have to get permission from the authors.