A tiny Mediterranean island country. Were the knights of the order of st Jon of Jerusalem originated, got ousted and now have a sovereignty status in Rome. They have 3 citizens, grandmaster, deputy grand master and chancellor of the order. They also have an estimate of 13 500 knights  80,000 volunteers and 42,000 employees.  Which is a fantastic achievement for an ancient order.
Back to Malta. As mentioned it is a tiny country. The main island is only 20 km in length and 14 km in width. Even tho it is such a small island to go around the island with a means of public transport in one day it is nearly impossible especially if you want to do some sightseeing.  My personal experience in Malta sightseeing was short, more or less 2 full days and a few evenings. Majority of the time I have spent at the Malta Blockchain Summit. About my experience there you can read it here  –  https://medium.com/aicocenter/malta-blockchain-summit-report-6f52aae9f5be.
Talking about work and travel,  back in the ancient time of 2012, I thought that being a salesperson or working in a position that requires a lot of traveling would entitle me to work/travel (exploration and enjoyment of the country) kinda lifestyle. Boy how I was wrong. I stayed in Malta for almost a week. 3 days spent at the conference, 2 days (weekend) exploring the country and 2 more days working from the hotel. I guess if you really want to have a flexible travel/work job you would probably would have to look in a rising market like influencers, travel guides (not all) and etc.
However, I take what I can. 2 days to know a country a bit more than an evening stroll can give you more than enough with a bit of planning.  So what you have to know.
Live in Valletta. All the buses come and go from the capital bus terminal.
Get a 7-day bus pass. It cost 21 euro and works 24/7 for any bus on the main island and Gozo island.
If you have spare cash to spend get a hop on – hop off bus pass. It goes much more often but this way you can save on time in exchange for a more expensive ride. The cost per day for a hop on hop off is around 20 euros.
The fairy to Gozo island costs around 4 euros if I remember correctly.
Food – try the street bakeries the cheapest food you can get are there. 40 cents for a cheese bun. But what you shouldn't miss is the seafood at this place –  https://www.tripadvisor.com/Restaurant_Review-g776430-d13340520-Reviews-Panormus-Paola_Island_of_Malta.html. The seafood spaghetti and squid are out of this world.
Plan in advance. The bus ride takes to one point or another on average between 30 minutes to 1 hour.  Thus in a day you can see max 2-3 and if lucky 4 locations.
So what have I seen while I was there? In this magnificent full of history country? If you are a nature lover well I have some bad news. It is an island inhabited by nearly half a million people so almost everywhere you go you will see a village or a city. However, there are quite a few exciting things to explore, historic sites dating BC, holy war period historic sites and few interesting nature sites mainly near the sea.
Valletta 
A capital of Malta, built by the Saint Order Of Malta. A true historical site. Strolling there feels like taking a walk in the ancient times if you are able to shut down the other tourist walking around you.
Streets are filled by markets and complemented by manicured gardens; all around you are beautiful balconies and grand noble houses; the old city retains its fort, harbor, and historical structures like churches, theaters and the Grandmaster's Palace.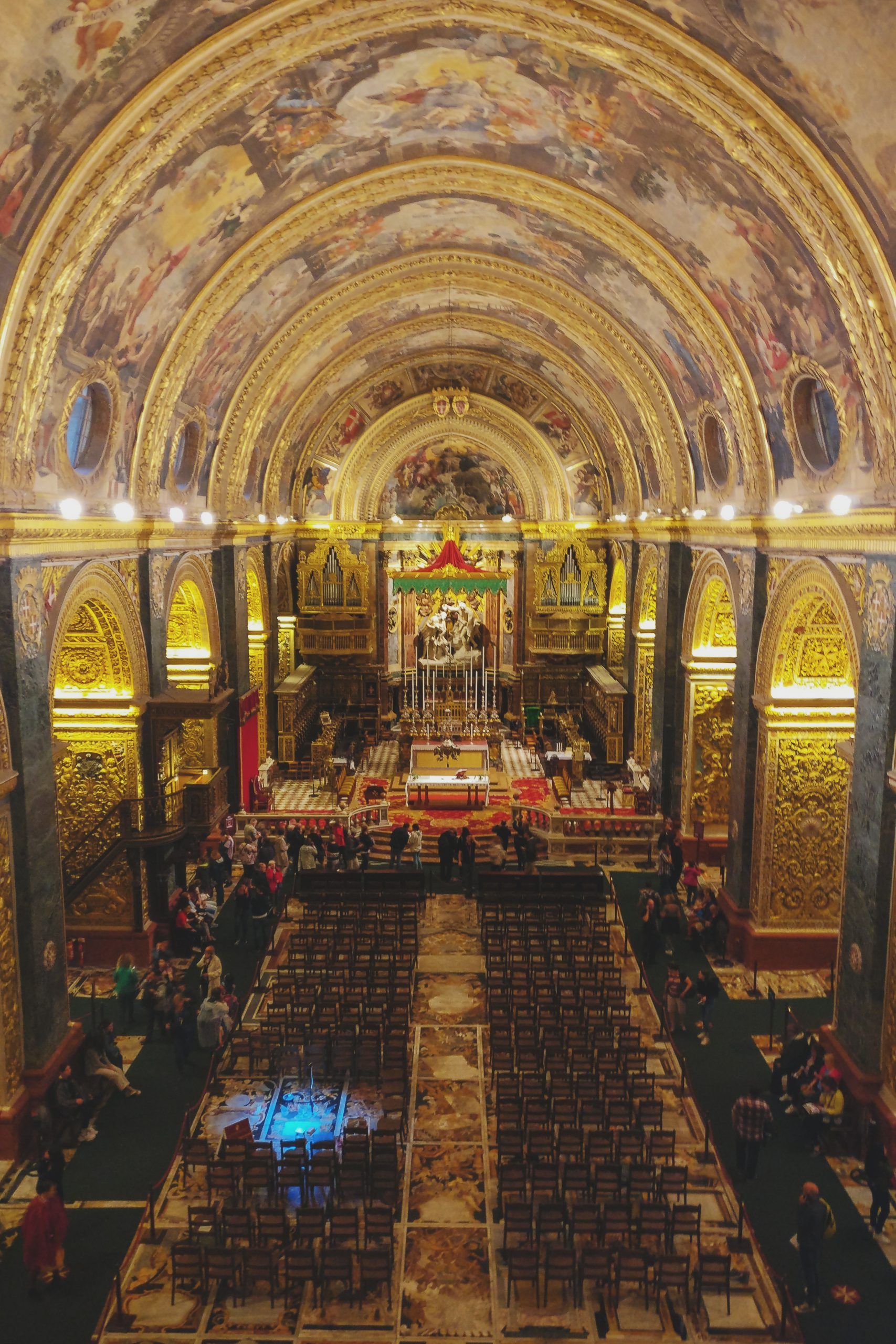 It is simply a wonderful place for a stroll that I have personally enjoyed. Furthermore, if walking on top of the ground is something you dislike there are always options to explore the tunnels of Valletta. Some are as old as the dark age and some are no older than World War II.
It is also the easiest city to reach since all the buses go to Valletta. By the way, to get a timetable for the buses uses google maps it is pretty accurate. Plus-minus 10 minutes.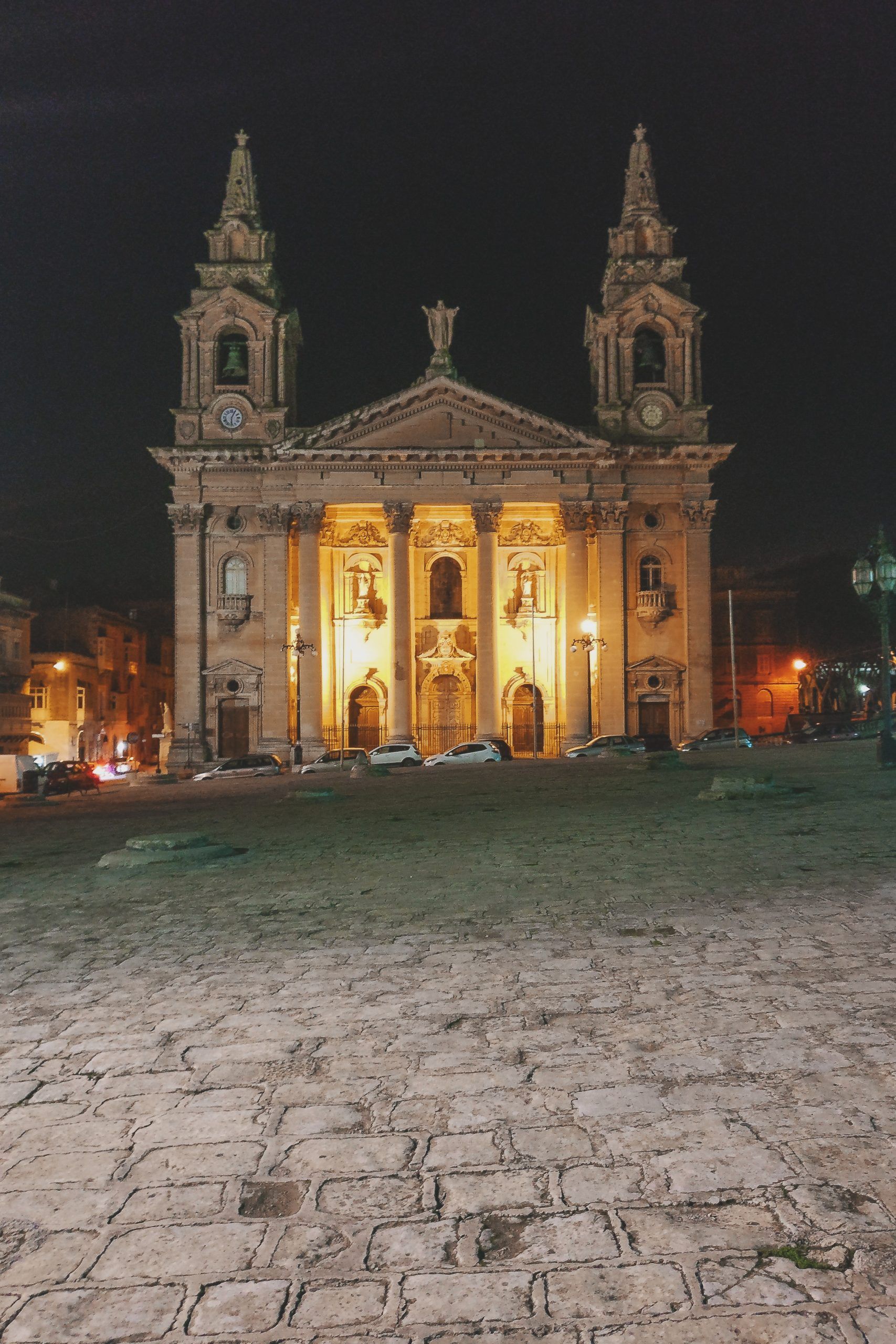 Mdina
An old capital of Malta. If you decide to visit it in the evening as I did. You will notice it is a quiet place full of architectural goodness and beauty.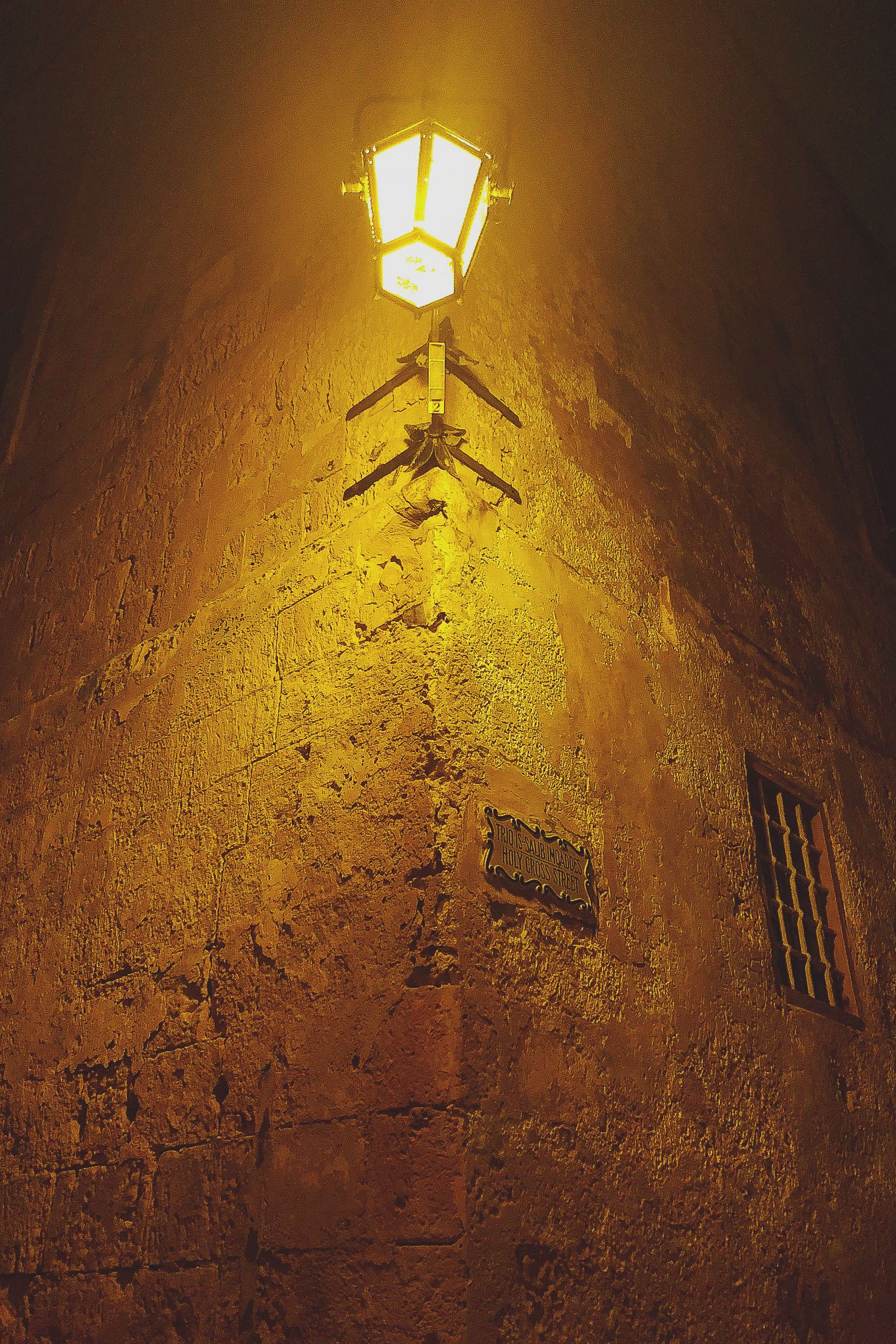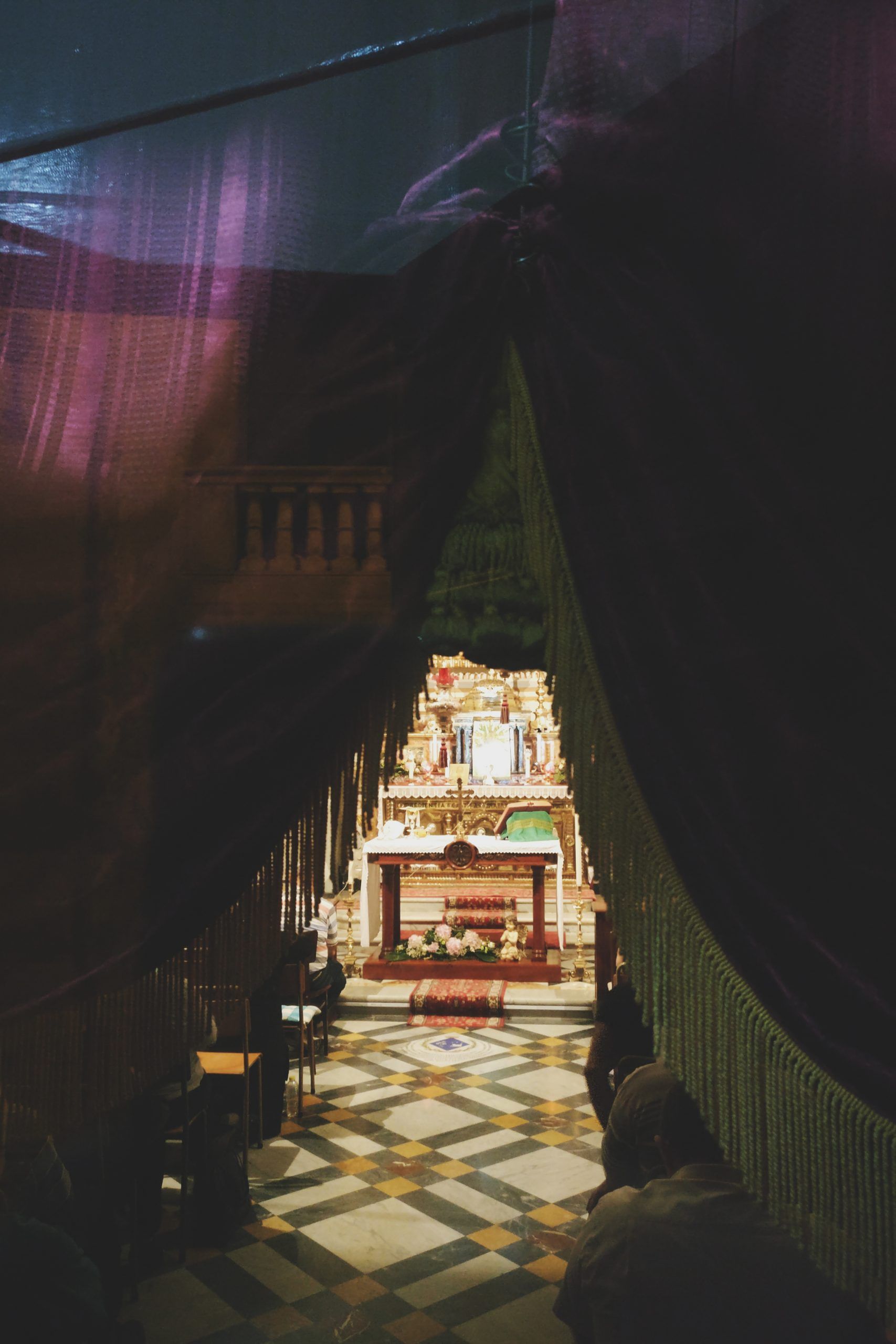 A city all to yourself and 292 people living there. Which you never see. In the evening it has this eerie quietness that mystifies the place for the stroller of the night.
Fisherman Village
A small fisherman village at the west of the Malta island.
Full of colorful fisherman boats, a gas terminal that ruins the picturestic view and leisure feeling and a shipyard that doesn't help. It has one interesting point tho.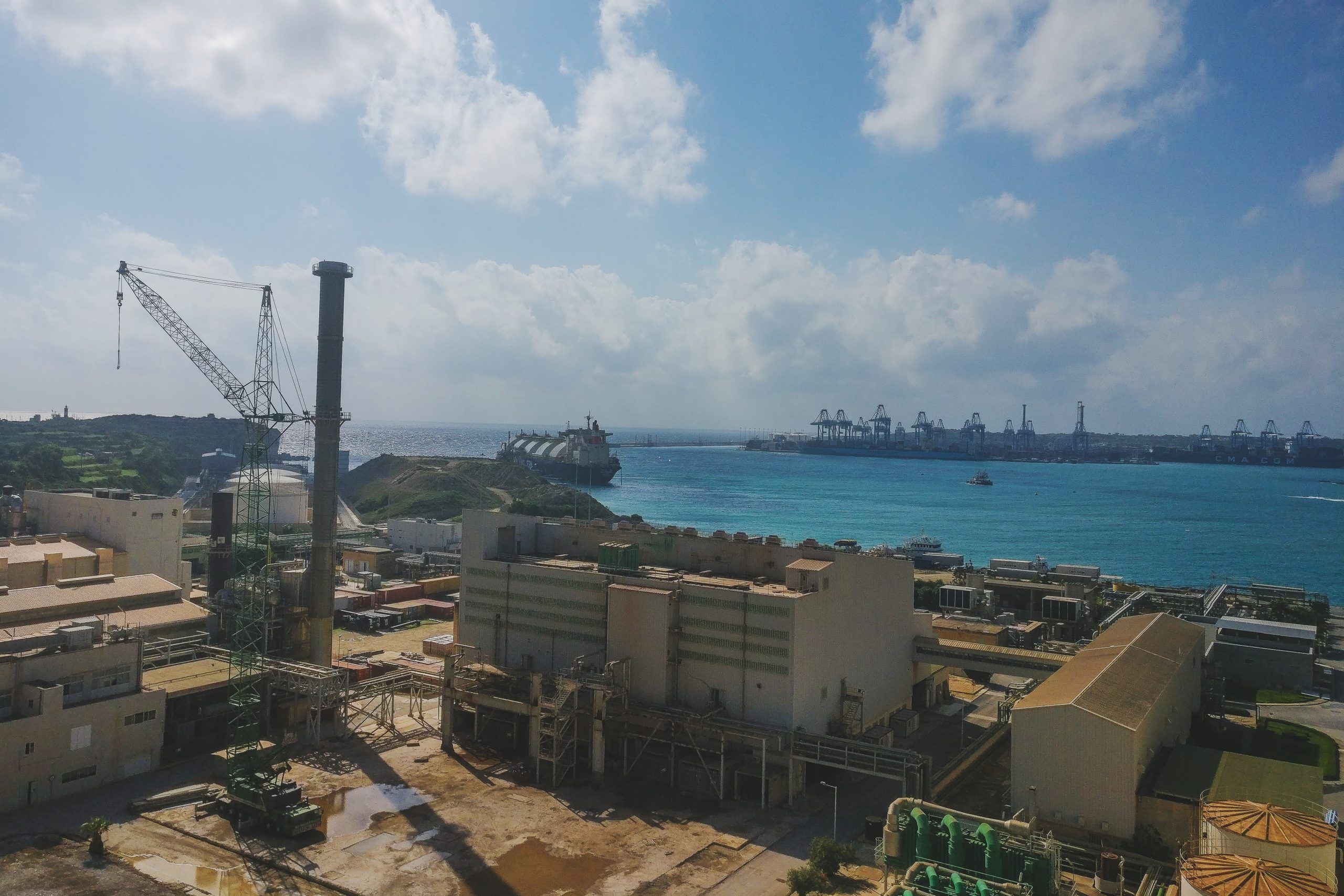 30-minute hike to St. Peter's Pool. If lucky dogs will greet you on the way and the pool will be all to yourself. If not one or two tourists will loiter the area.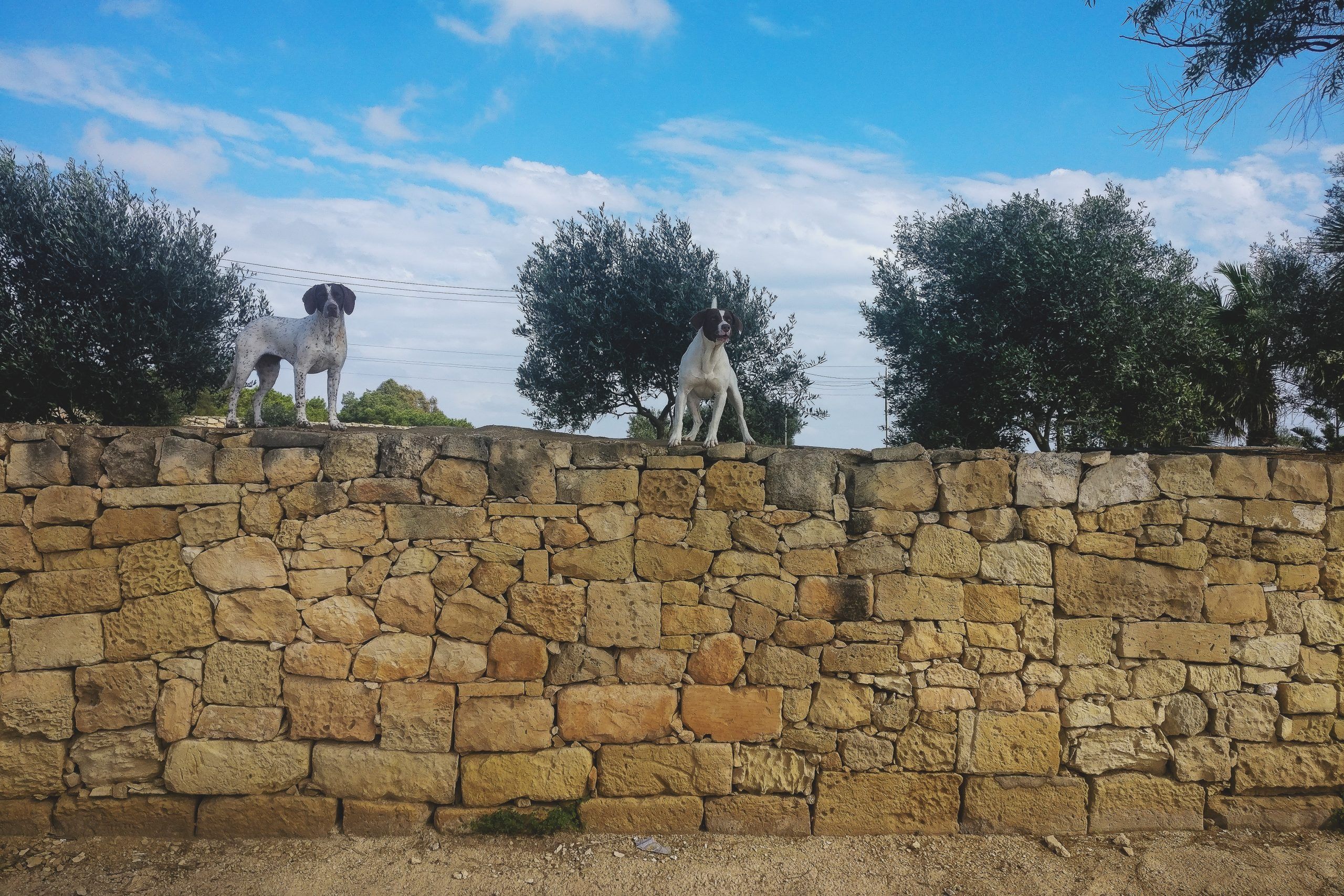 It is a beautiful place for a swim if there is no storm going on.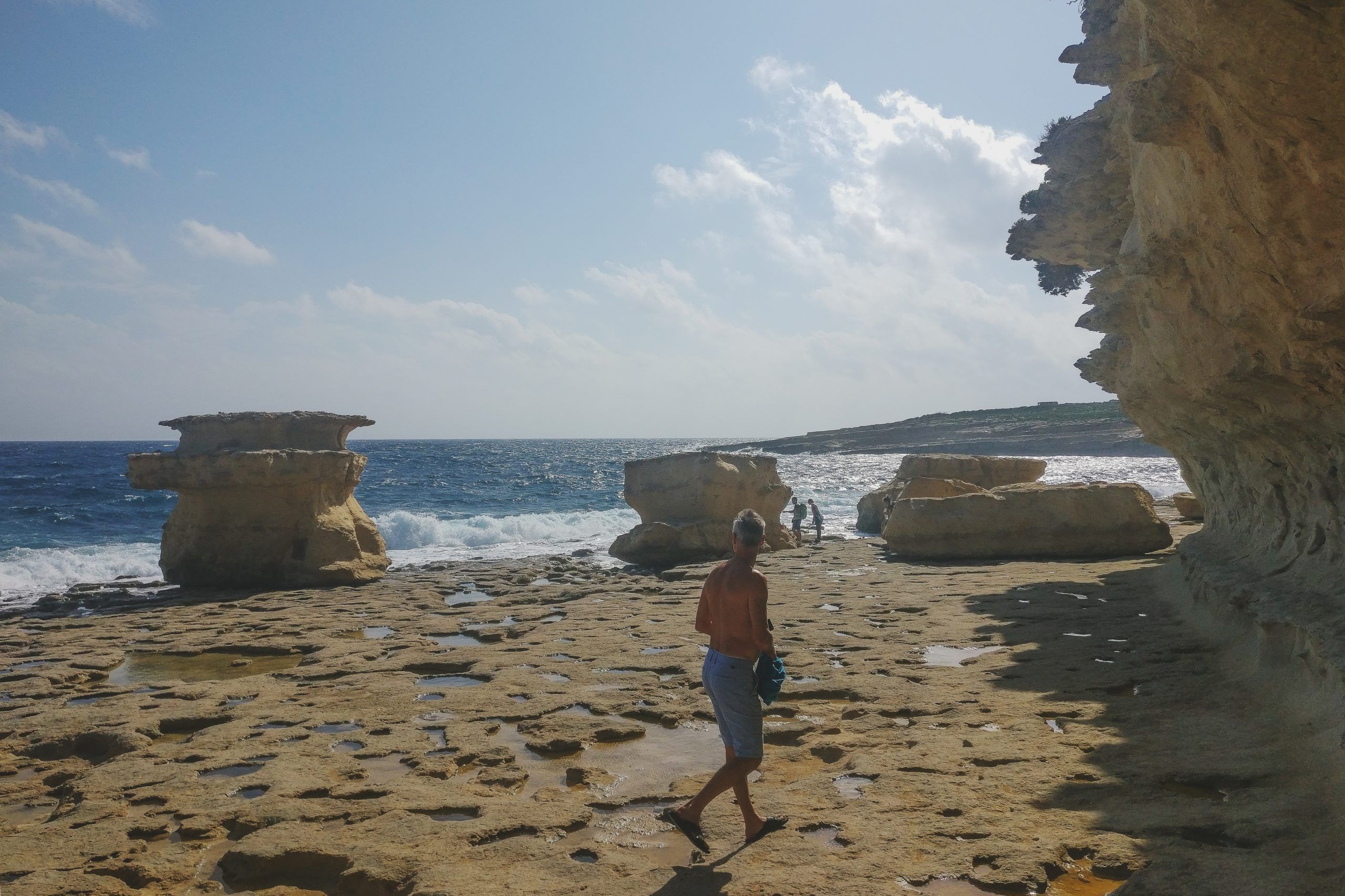 But even then do not worry. You can find water pools and take a dip in one of those. While nearby observe the waves crashing on the rocks or enjoy the scenery around you.
Rocks touched by wind and cliff surfaces scraped to make small pools so that when the sun is bright and hot sun dries the sea river and people in ancient times collected salt.
Hagar Qim
These are one of the few prehistoric Megalithic Temples built around Malta. These buildings are some of the oldest temples in history, with some dating back to before the Egyptian Pyramids and the stone structures of Stonehenge. Not much it is known about them nor why they were built. Truly mind baffling buildings.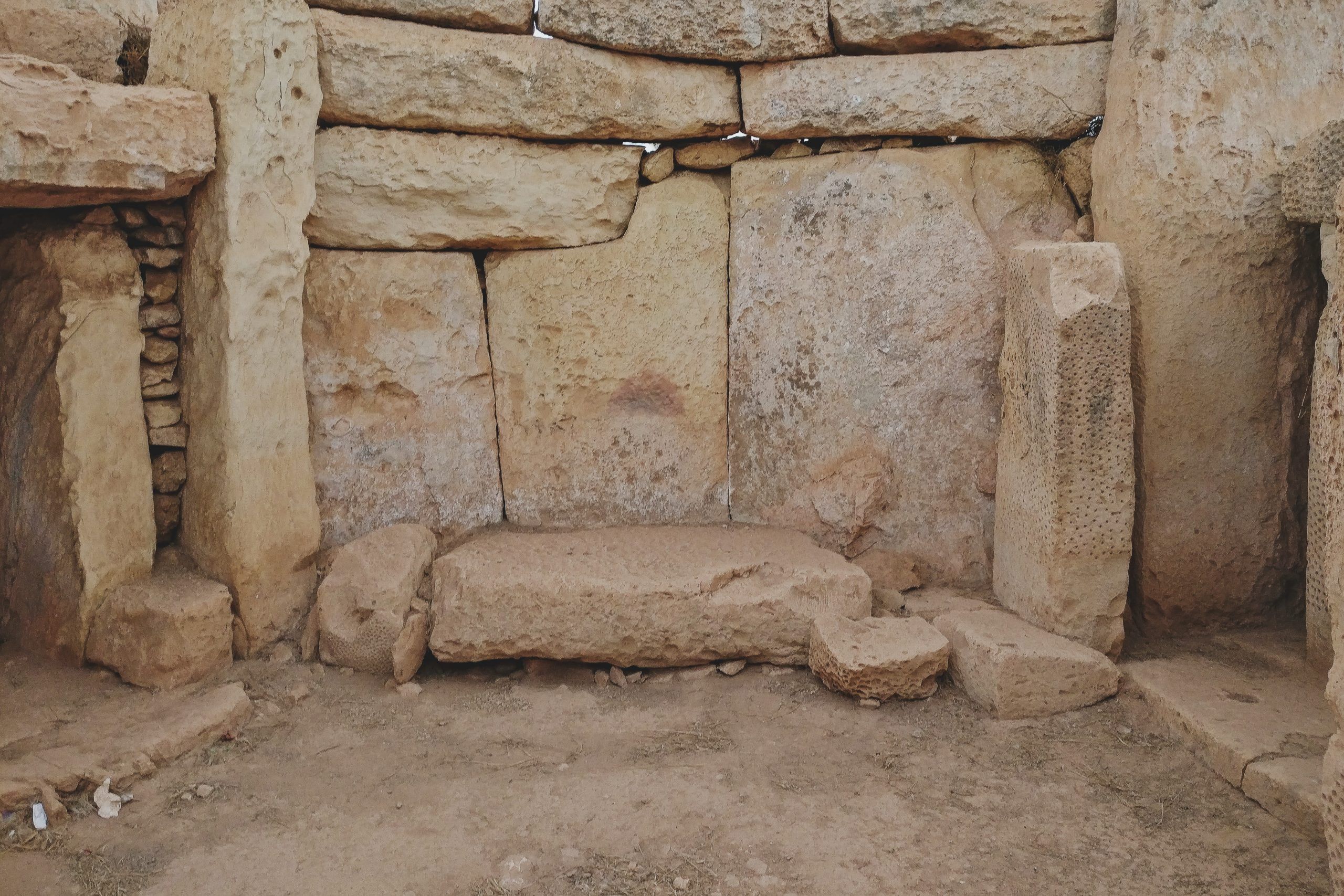 I have a theory tho. In these ruins, they found statues of busty women. While the Eastern Islands have the statues of men. So I believe these places were built for teleportation purposes. So men of Eastern Island could meet the boisterous women of Malta. 😉
Blue Grotto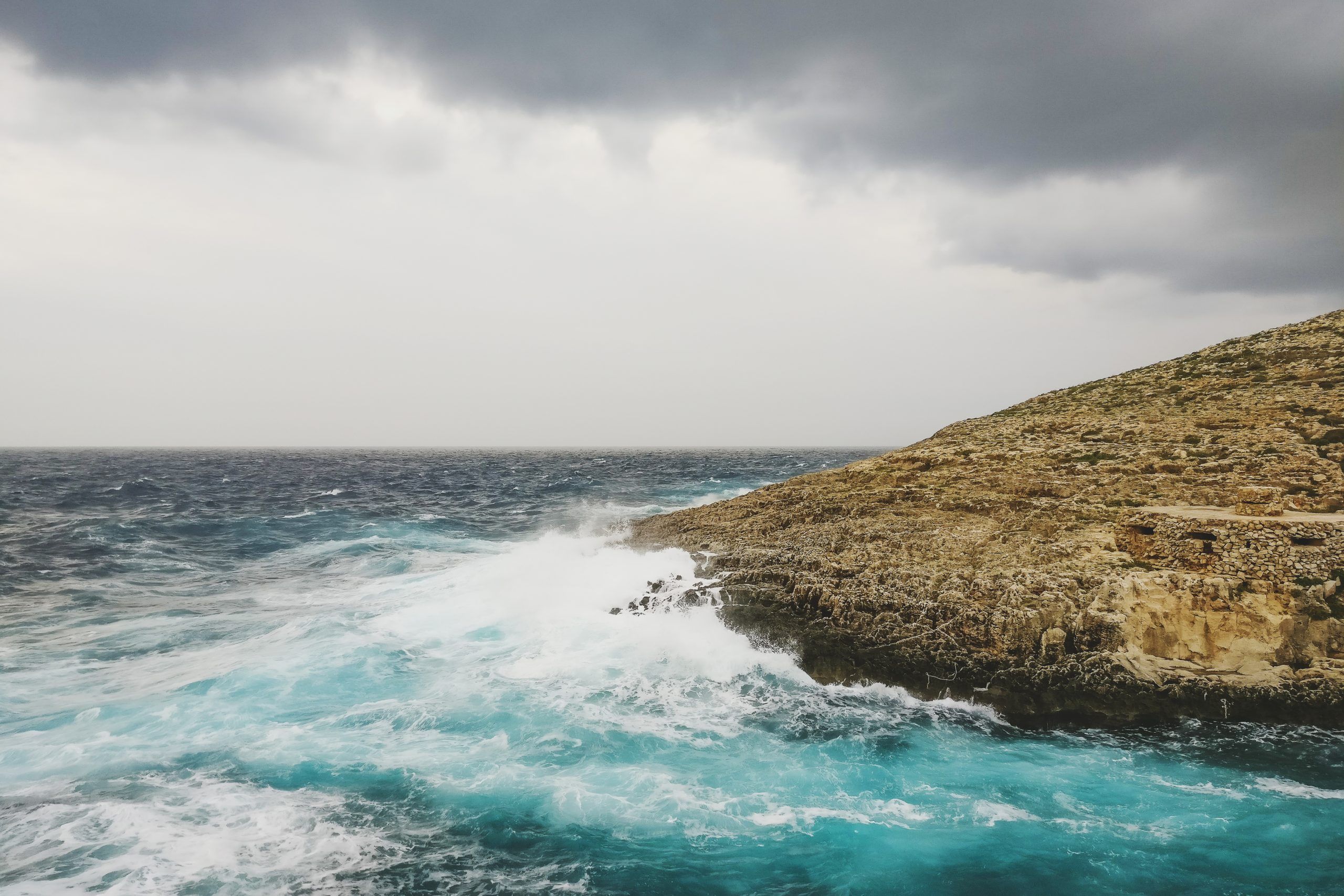 The location of this fascinating natural grotto combines with sunlight and the surrounding chain of caves to reflect the phosphorescent colors of the submerged flora and the deep dark shade of blue of the sea. I was not so lucky visiting that location. It was cloudy and the sea was stormy but the color mixture was still as beautiful as it can be. Light blue mixing together with the crashing of the waves.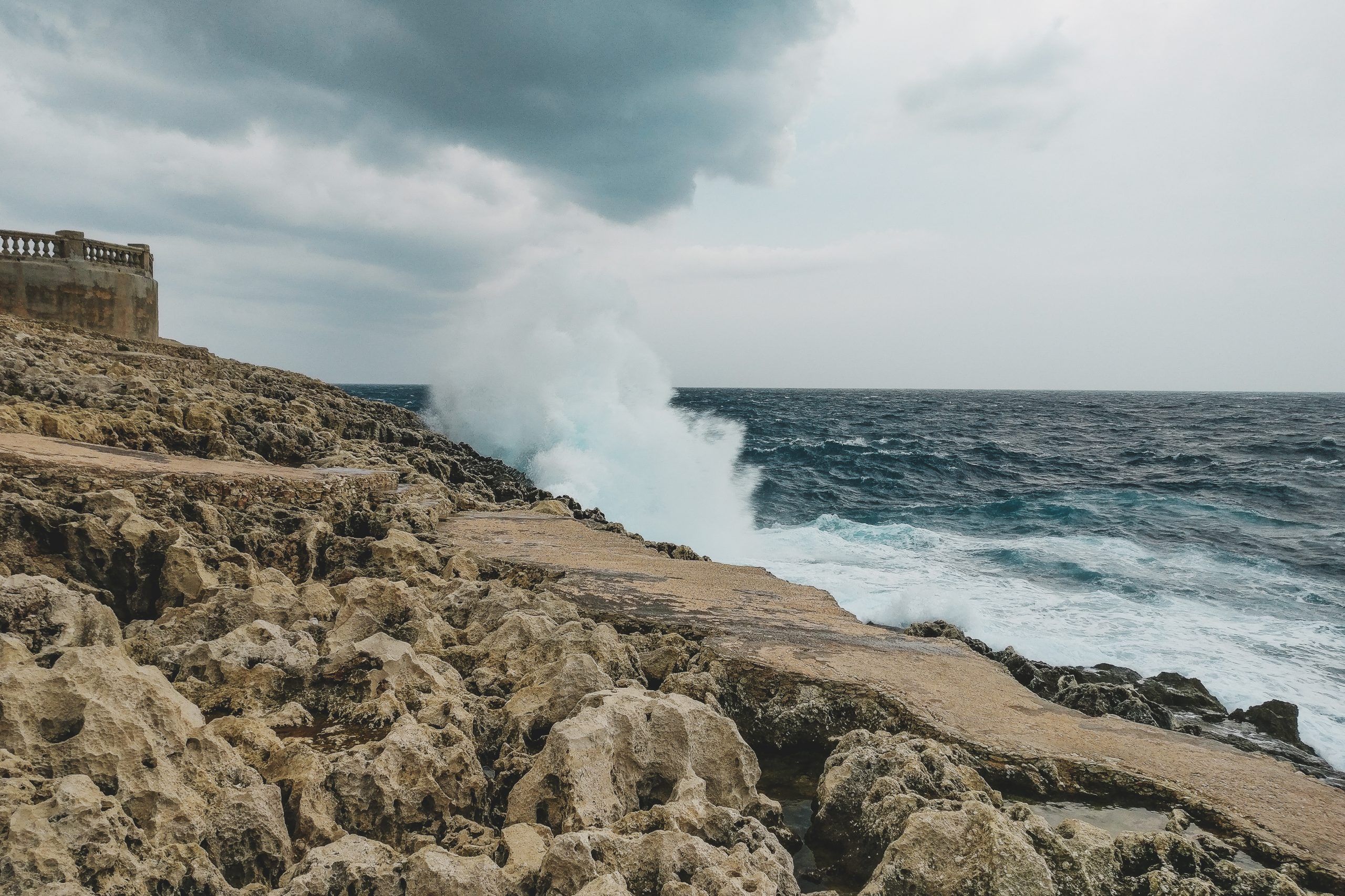 A beautiful sight to observe and enjoy the sound of the waves. If the sea is calm you can take a dip in these turquoise waters or take a boat ride through the caves.
Citadel
Located in the main city of the island of Gozo. Overlooking the green fields surrounding the city.
Another truly beautiful historic castle to explore. It has tunnels under it however they are being reconstructed for the general public use.
Azure Window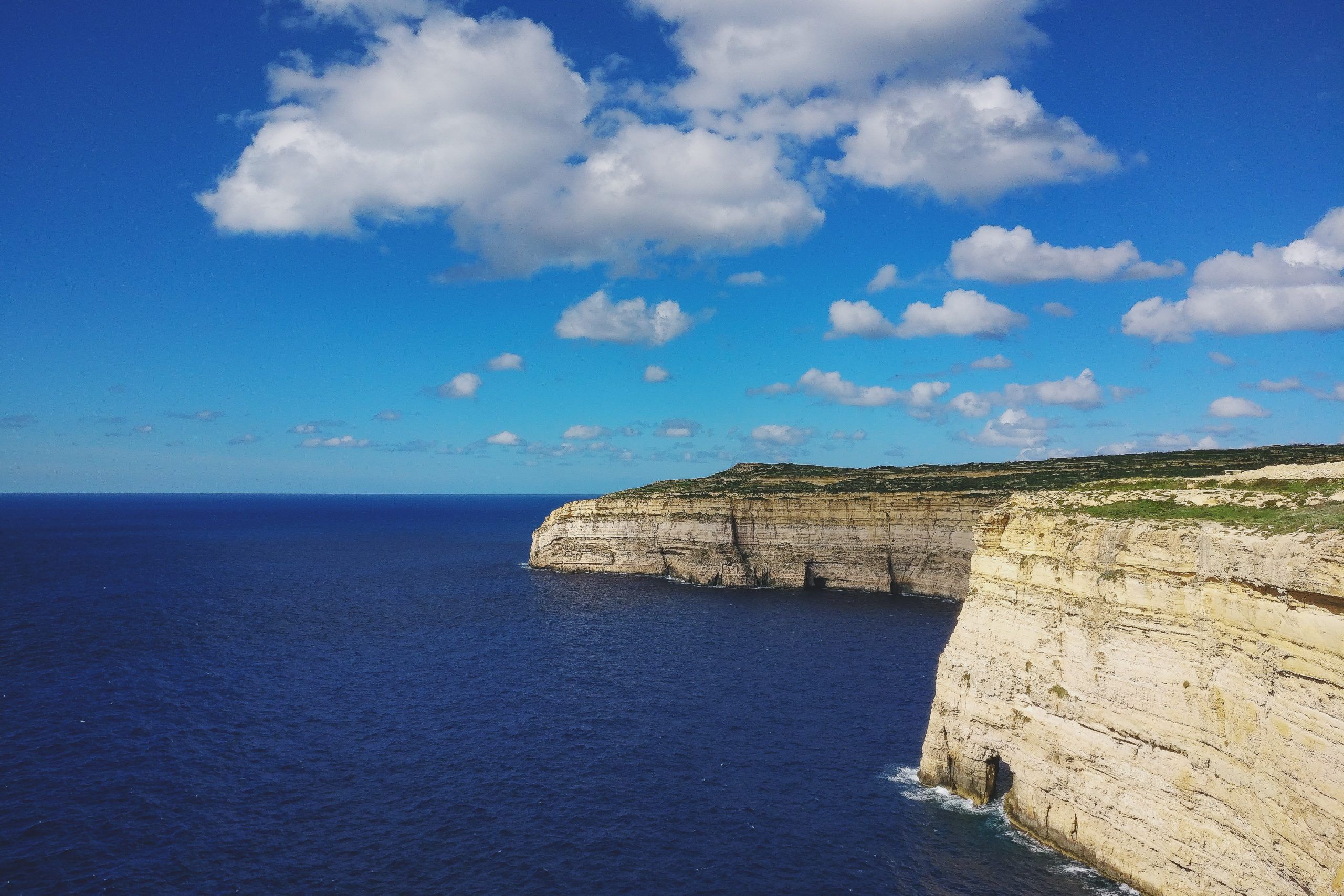 Well, it is not there no more. The time, wind, people and corrosion did its thing. Gone kaboom. However, it is still an interesting spot. There is an ancient watchtower. An inland sea and diving spots.
A pretty little stop for a few hours and a swim. Ah, by the way, it is possible to hike from here to Wardija Punic temple and further on if you have time and like hikes.
Surfing In Malta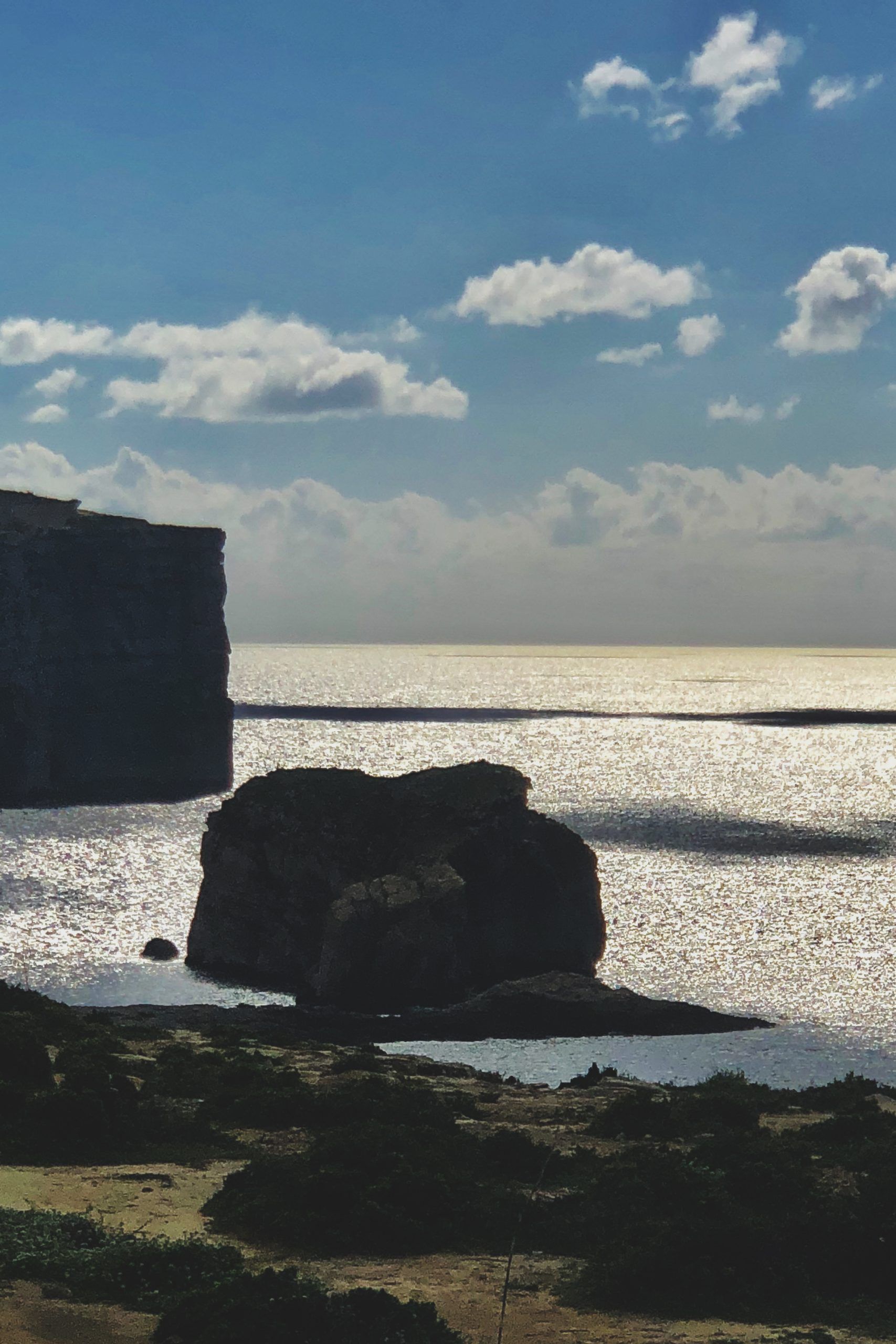 They say it is possible to do it. That is has little people loitering the waves.  It is also an undiscovered site for most surfers. It is hard to determine when waves will come because there are many different winds and coastal lines in the surrounding areas (Italy, Tunisia, Libya, Greece).
They say there might not be a wave for over six weeks. However, when they come they come.
The best surf spots in Malta are Ghajn Tuffieha and Golden Bay in the Northwest, and St. Thomas Bay in the Southeast part of Malta. Selmun, Ghadira (Mellieha Bay) and Ghallis Point in the North, and the Gozo island are interesting backup sites.
Hiking In Malta
It doesn't have much in terms of hiking options. Mostly because the island is very small and villages upon villages are a common sight. Though circumventing Gozo Island could be an exciting endower since it is small and less crowded. However, what I wanted to do the most but had not enough time is to Hike Victoria Lines. The Maltese great wall. 12 KM line of fortifications that spans along the width of Malta, dividing the north of the island from the more heavily populated south. It was built as a defense line by the British in the 19th century.  Designed to present a physical barrier to invading forces landing in the north of Malta, intent on attacking the harbor installations. Tho it was never tested in was does nobody knows its effectiveness.
Other locations to visit
 Dingli Cliffs
 Ghar Lapsi
 Comino Island
Malta is a perfect weekend getaway for anyone who wants some history, great weather and perfect beaches.
P.s. Pictures are all originals. If you would like to copy or use them you have to get a permission from the authors.