Have you ever dreamt of finding a place that is described in fantasy books? With an ICE blue color and magical properties? Well, you are in luck I know just the place. Sorapis lake (Lago di Sorapis) is a hidden gem in Punta Sorapiss mountain which is located in the Italian Dolomites. It is a spectacular day hike with gorgeous views and I would call it as one of the most beautiful tracks in Northern Italy.
We have arrived to Cortina D'Ampezzo and stayed at international Camping Olympia for a few nights and the price wasn't too bad – €21 per night for two people. The camping area is located in the Ampezzo Valley at an altitude of 1,283 m, surrounded by a river, lots of trees and Dolomites. A perfect place as a base camp. It takes around 5 km only to reach the center of Cortina. A little town that held the 1956 Winter Olympics and has served as the backdrop of a number of movies. No matter if you choose to sleep in the city or at the campground you'll still have the most incredible views of mountain peaks all around you.
Since it was our first mountain hike ever we have decided to take it slowly thus we decided to take a cable car from Cortina to go up and start the journey from a higher note – Rifugio Faloria (2123 m). The time we traveled was at the beginning of September and it was the end of the season before all chalets close.
The view was instantly more and more scenic with every step we took. The track had a few areas with stairs and cables to hold onto to ensure you don't fall and sometimes the ground was very slippery. But don't let that to be a put-off. Since every adventure requires some challenge. Otherwise, the trip would not have any meaning to it.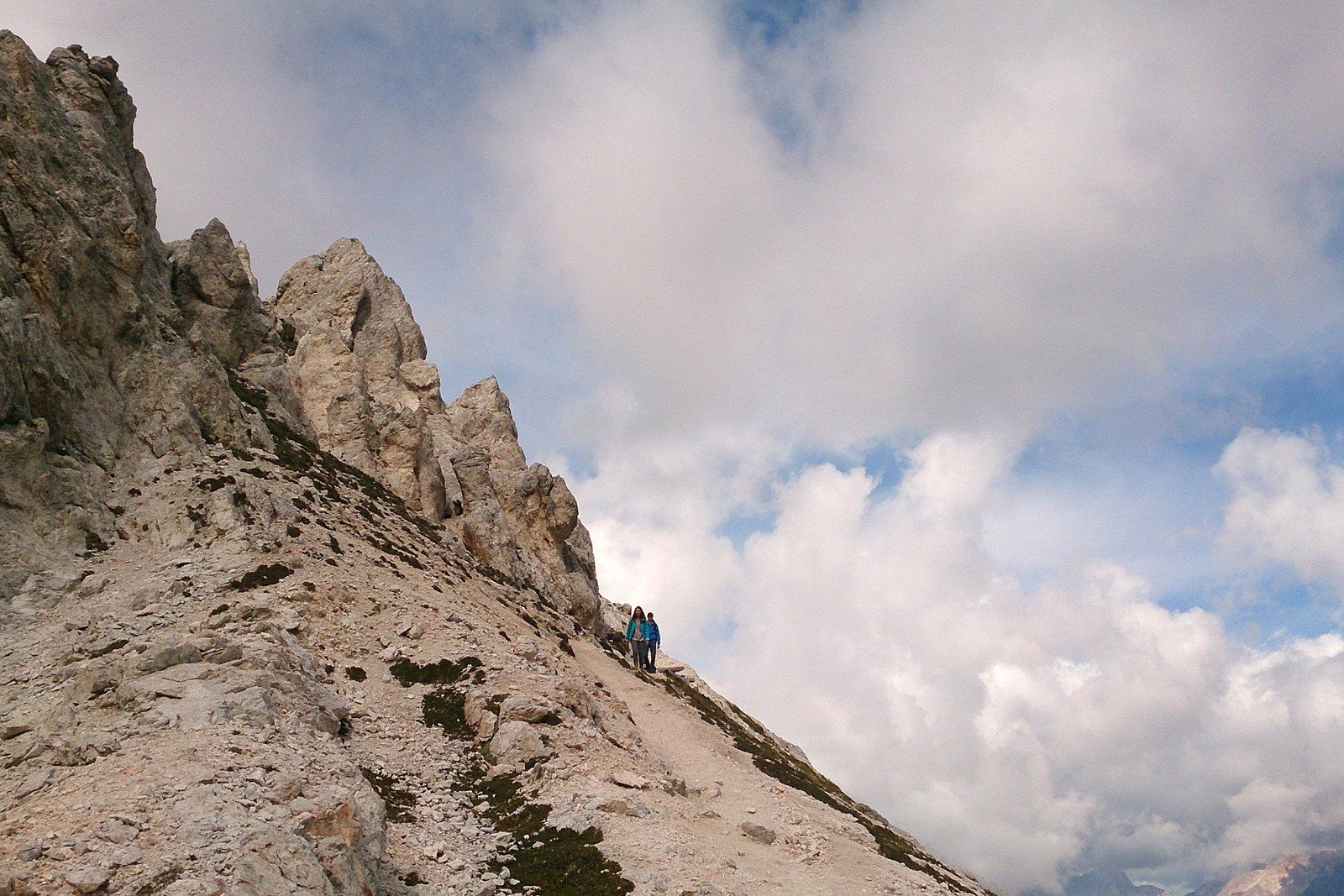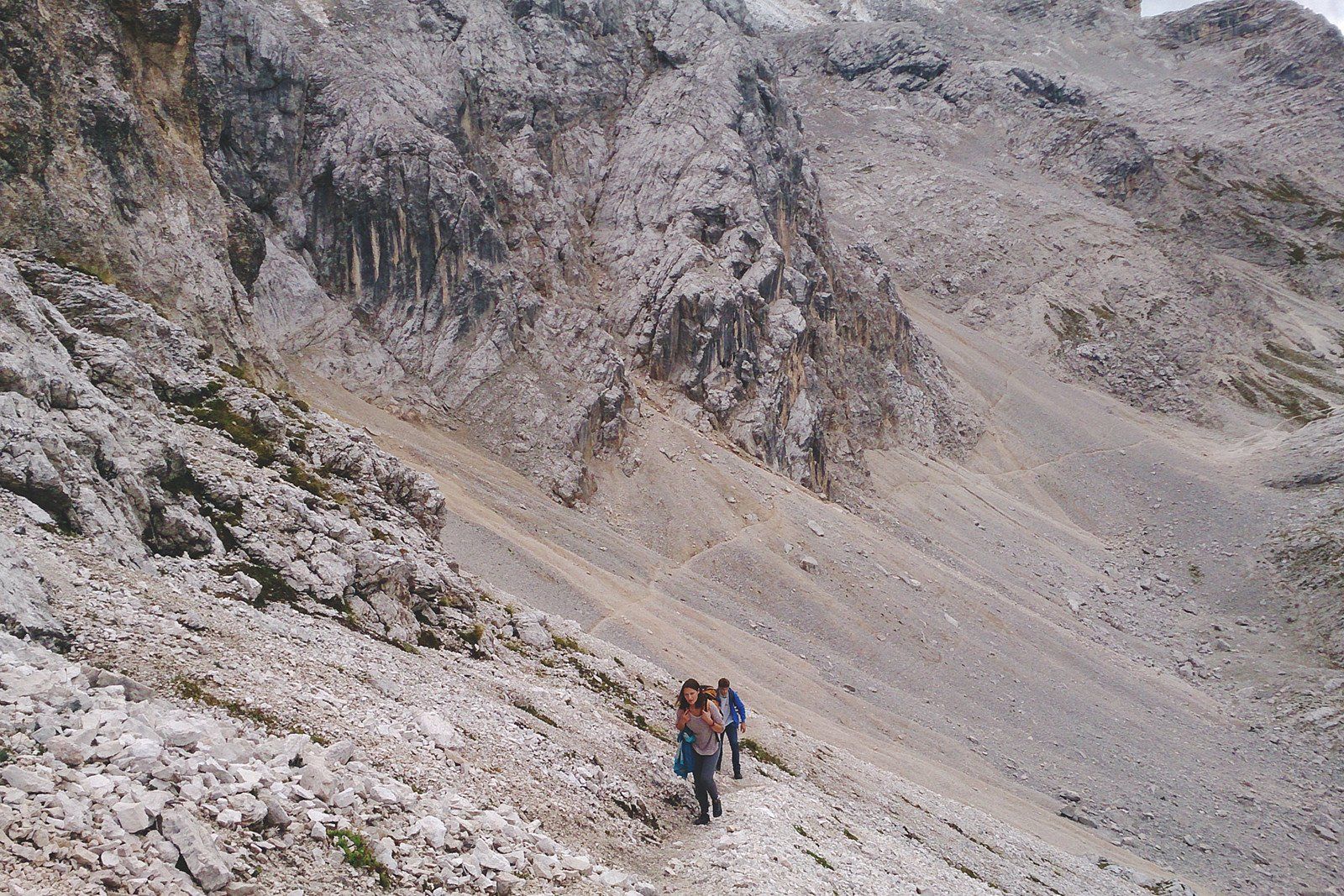 One small mistake we did… We forgot to do our homework about the place thus we got confused at the beginning with the signs as none of them were showing the way to the destination. Luckily, we used GPS for some time and finally saw a sign with a track number 216 – Lago de Sorapis. It took us around 3-4 hours (one way) to reach the lake in a leisurely mode.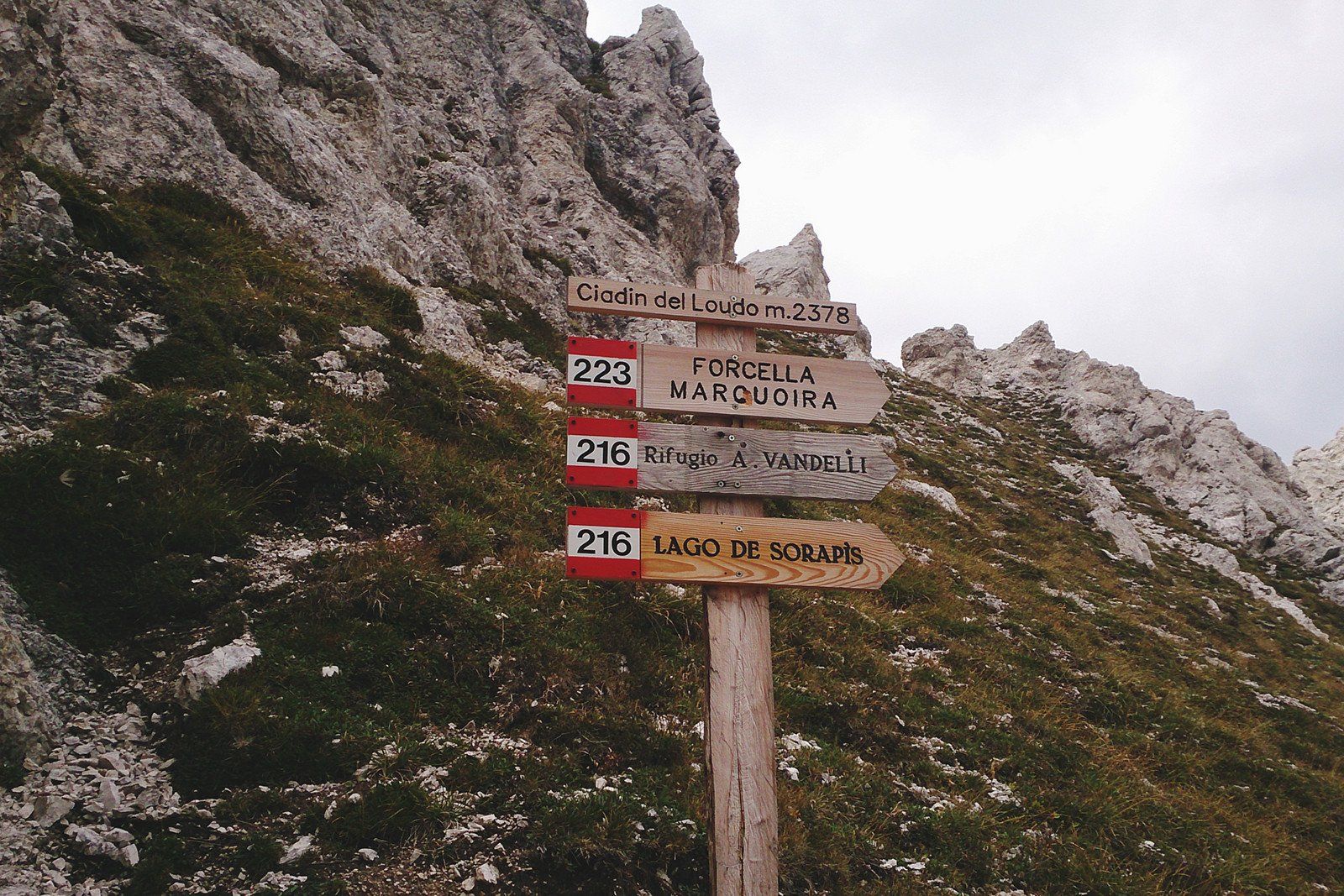 The lake is majestic and very beautiful, the vibrant color of the lake is no lie and it looks exactly as you see it in pictures – breathtaking. However, words are one and picture is another thing. As they say, a picture says a hundred words.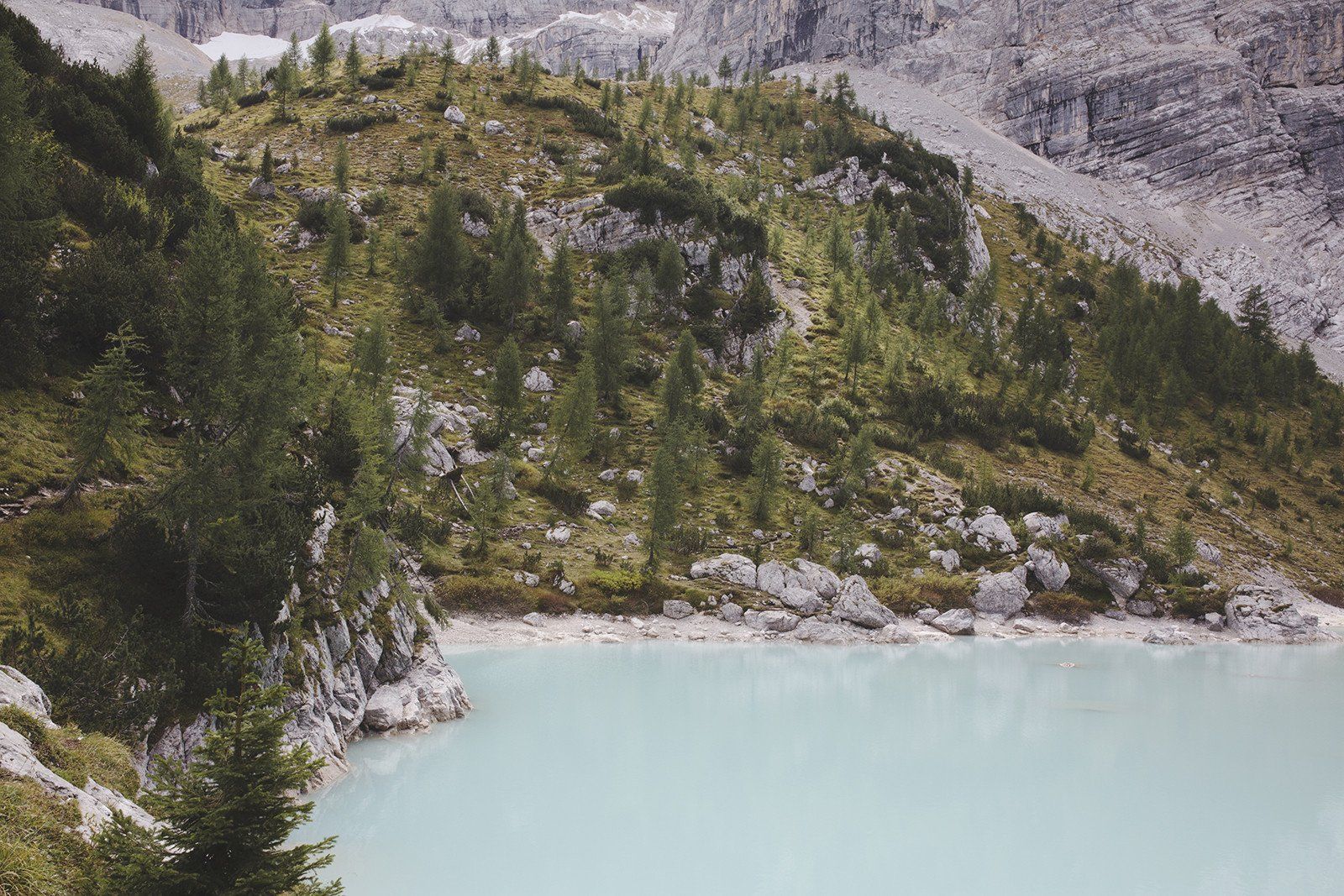 One thing I would suggest is to visit the lake during sunny days the sun reflection from the lake is magical and if possible on a workday. Since on the weekends, it can be a little bit crowded.
Authors
Arune M.
Photographers
Arune M.
Laura P.
P.s. Pictures are all originals. If you would like to copy or use them you have to get a permission from the authors.