In the Northern part of Europe there is a country with rolling hills, lots of clear water and vivid history. With many natural and artificial wonders hidden across the country. Only those that search can find it. But the most intriguing places that it has is the moving dunes at Curonian Spit. The Sahara of Northern Europe. Unique with its location, size and geological history.
The Curonian Spit
The Curonian Spit was formed about 3rd millennium BC it is a 98 km long. The place is truly magical no wonder so many artists go there to get inspiration. Lovis Corinth stayed here in 1890, followed by artists such as Max Pechstein, Alfred Lichtwark, Karl Schmidt-Rottluff, and Alfred Partikel. Painters from Königsberg such as Julius Freymuth and Eduard Bischoff visited the area, as did poets like Ernst Wiechert and Carl Zuckmayer.
It is probably the only place in Europe that has the highest moving, living dunes. They can grow up to 60 meters. And because it moves like an all swallowing dragon. It has already swallowed few villages and its hunger is still the everlasting all-devouring. The place were the villages are swallowed by the dunes is called The Dead Dunes or The Grey Dunes. This location is highly supervised and if you will walk outside the designated track you will be burrowed in fines just like the villages are burrowed under the sand.
But like any place, that has seen war it has its own share of bad memories. In 1870-1872 French camp for military prisoners was located here. Due to harsh imprisonment conditions, exhaustion and diseases many died there. The dead were buried in the locally established cemetery. The most beautiful and tranquil place in the world was turned into a real hell. This place is now called the Death Hollow.
However, even though it feels like a dragon that listens to no one and moves at its own pace. It is a place of tranquility and beauty these days. Hiding many attractions for those who prefer nature kind of exploration. Such as long walks on the beach, biking, exploring authentic old fishing villages, the hidden artist installations like the Hill Of Witches. The hill is basically a big sand dune covered by forest with many wooden sculptures of witches, devils and other folklore characters. The legend says that in the old days the witches loved to gather on this hill at night to dance until the dawn.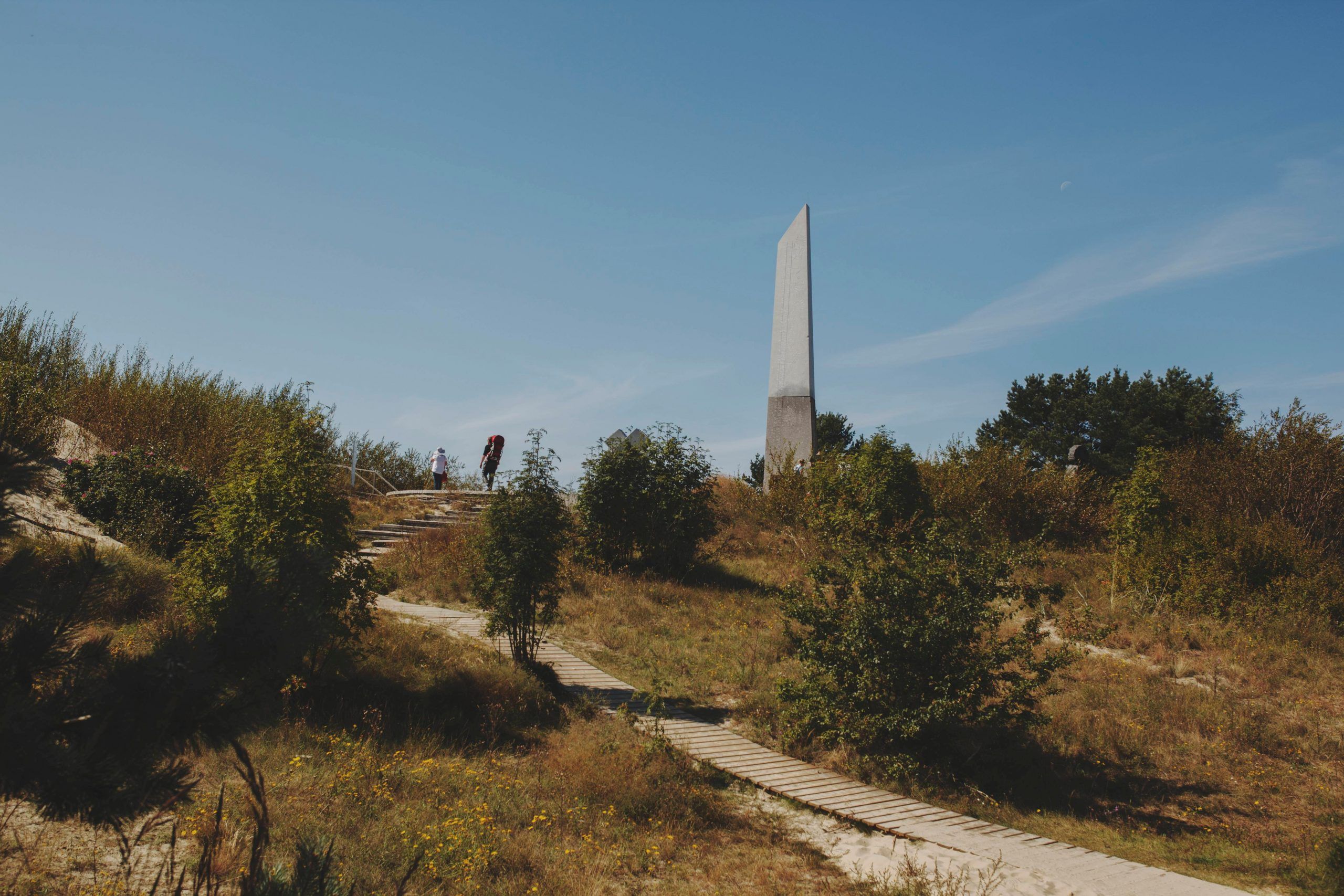 Or simply relax at the beach!
This beauty can be found in one place and only one place. Lithuania.
Authors
Simonas R.
Arune M.
P.s. Pictures are all originals. If you would like to copy or use them you have to get a permission from the authors.