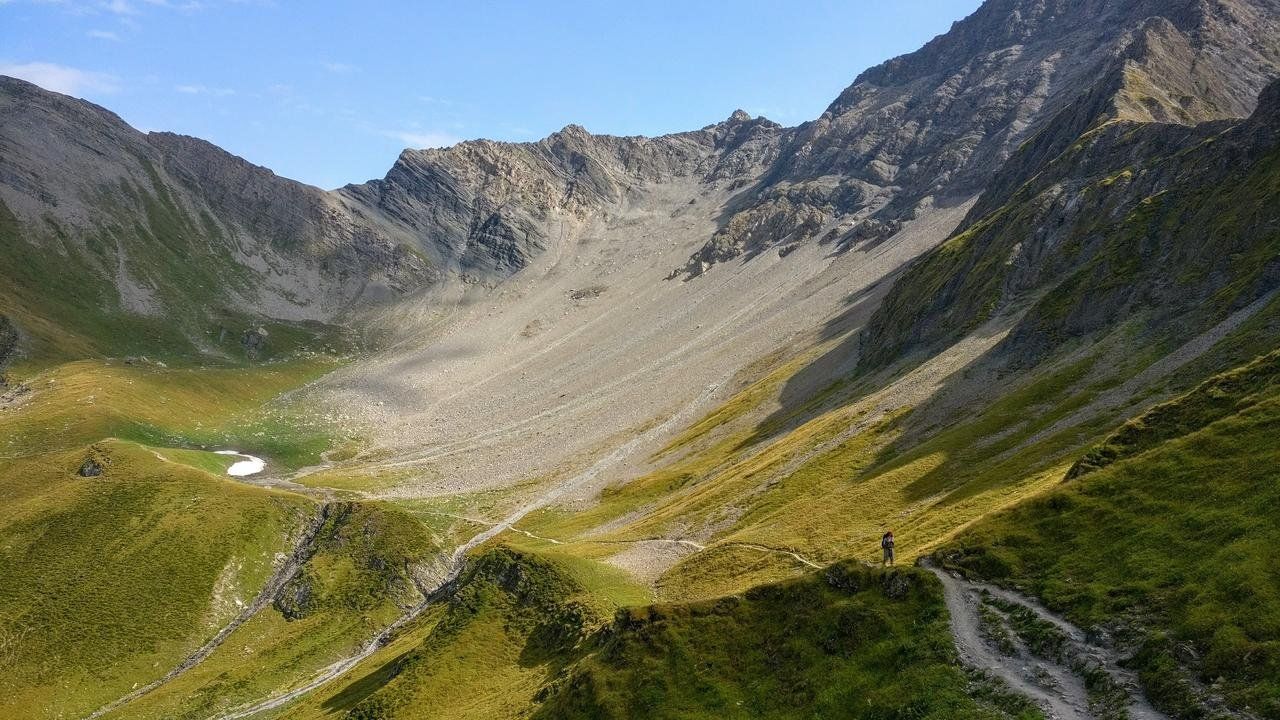 It all started with a wish to go somewhere really anywhere for holidays with a backpack and a tent. As all wishes to go anywhere turned to let's not go there because of something something. Therefore it took us (me and my gf) more or less a month to decide where we wanted to go. Some places were too expensive just to get there, some places were too cold like Sweden and some places where a no because of reasons.
We had a few criteria for our holidays. Mountains, preferably a beach at the end of the trip, warm weather, good enough for beginners, cheap to fly and cheap to stay.
To find out the first few criteria we used the mighty Google, for the flights we looked into a little-known flight program for Europe Azuon and to sleep, well that was not a problem. We would be spending most of the time in a tent.
Using Azuon we found flights for 10 euros oneway and 40 euros back. It a very good program in my opinion (no affiliation with them)
In the end, we chose TMB. It has met all of our expectations but one. No beach. The best part was that we could do it all in 9 days perfect for our holidays period that we had.
So before we packed up and went on our short, gorgeous, fantastic and out of the world adventure we did a lot of reading. Like what to take, where to sleep, where to shop for food, and tracks to take.
For one there were no clear blog post/posts, or guides explaining these things. By reading most of them we got a picture that the amount of people trekking during the day is huge. However, it cannot be anything further from the truth. Besides small groups of elderly people in the morning and then a couple here or there most of the hikes we did alone. Take a note we went during the peak of the peaks. August – when the UTMB race goes through the mountains.
Secondly, there was no clear information about camping. Different sources say you cannot camp below 2500m. This is a law. However, no one mentions that bivouac is allowed. What is bivouac? If you pitch your tent around 19 pm and pack it up around 7 am it is legitimate. What you can't do is make fire and leave a tent throughout the day. Just in case always try to find the place a little bit off the path.
Food – it depends on how posh you want to have your trip. If you do not mind paying per meal around 20 euros then you can eat in chalets (small guest houses in the mountains) if you want to have an authentic backpacking experience. Then around 2-3 days of food rations is a must.
So here are some of the tips we have compiled.
Weather – we were extremely lucky with the weather. It was most of the time 30 degrees in the valleys and around 20 in the mountains. Sunshine was upon us 8 days out of 9.⅕. A short thunderstorm that caught us at the crossing but about that later. And last day when mountains were sad that we were leaving we got a downpour. However, keep in mind 2 days later after we finished TMB all the peaks were covered in Snow. So you have to be prepared for such a possibility. We were not.
Water – do not be afraid that there is no water or you cannot drink the mountain stream. Sorry my American friends but this is just your fears talking:). There are streams going every 30 min or so almost in all of the trek so a 1-liter bottle was plenty enough. And in every city, there is a designated public drinking water place.
Shower – for me any cold stream at the end of the trip was a shower. For Arune it was too cold. Thus one was clean one was stinky. But in the mountains, you can't smell it. Especially when you are going side by side. Yes, there were some crazy people who brought perfume to the mountains… But I guess to each its own.
Clothing – Here I can say only this. Pack once unpack and leave 30-40% of clothes and items out. Take just the essentials.
Map/Directions – You don't really need those big bulky maps. You can use a (Tour of Mont Blanc Complete two-way trekking guide) for most of the trip of TMB. Unless you want to deviate and you have time then that's when you need the big map. But if you are doing a TMB a simple guide and some common sense is more than enough. Think this way if there should be a marker where you are but it's not most probably you need to take 10 more steps to see it. And follow the trails that looks like heavily walked.
Gear – we bought all of ours at Decathlon. Tent, Bags, mattresses and etc.
I think this post touches all the bases on what's important when starting TMB. If there are any particular questions or things I forgot to mention it in the comments and I will edit the post.
Next post will cover the most beautiful places to camp on TMB.
Authors
Simonas R.
Arune M.