When I started researching initially for a possible camping spots for the hike around Mont Blanc I have hit a wall. There were one or two mentions of possible spots and lots of vague posts about legality on camping while doing Tour Du Mont Blanc.  Therefore, I have created this post about possible camping spot sites.  Most of them are wild camping spots. Thus when you do your Tour Du Mont Blanc make sure that
When you wild camp, you put your tent in the late evening and pack up early morning to avoid any possible problems with hikers or law.
Leave the spot as you found.
Leave nothing behind. Even the toilet paper.
Also, I think I should mention the legality of wild camping. In short, it is a gray area. In France, it is ok to bivouac. Meaning to pitch a tent at night for one night. In Italy, I found that you can pitch a tent only if you are above 2500m. Otherwise, you might get a fine of 500 EUR if they catch you. But different blogs mention that bivouacking is fine. As for Switzerland, I am not sure. We camped at paid campsites instead of trying our luck with wild camping.
As for how this guide is built it is fairly simple. Starting at the Les Houches and going anti-clockwise. Here is a link to a  Tour Du Mont Blanc map with all the campsites marked – Tour Du Mont Blanc Camping Site Map.
Tour Du Mont Blanc The French Camping Sites
Campsite 1. Unofficial campsite.
We just couldn't hike anymore. A 9h bus ride, 10h hike in Warsaw and 4h flight to Lyon while sleeping a night in the Airport. So please do understand us – we were exhausted. This campsite was chosen by accident and not planned. We camped right outside the zone of the summer house.
The plus side of our campsite was a table to eat breakfast and dinner with a gorgeous view. Luckily the summer house was nearby and has an outdoor hose.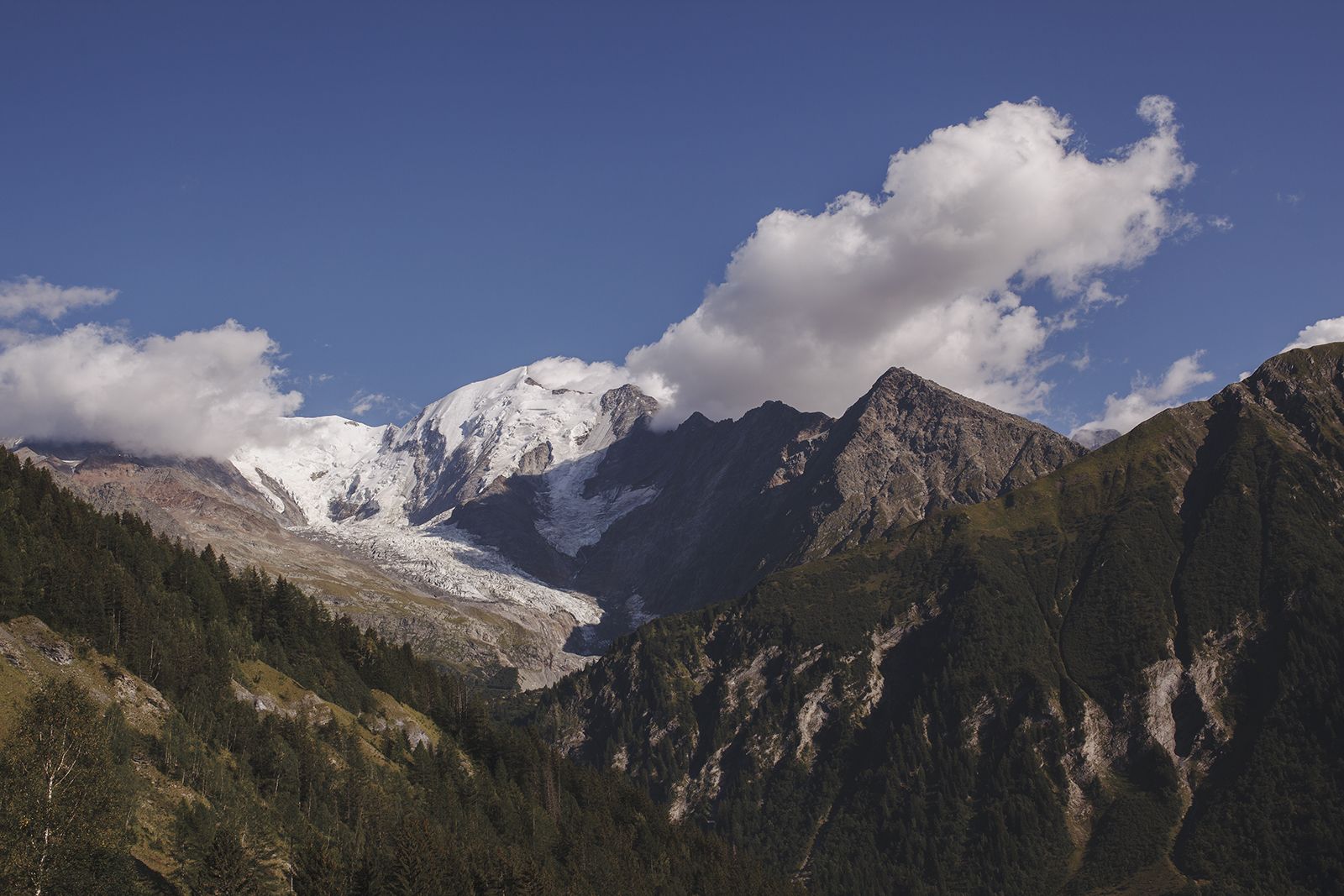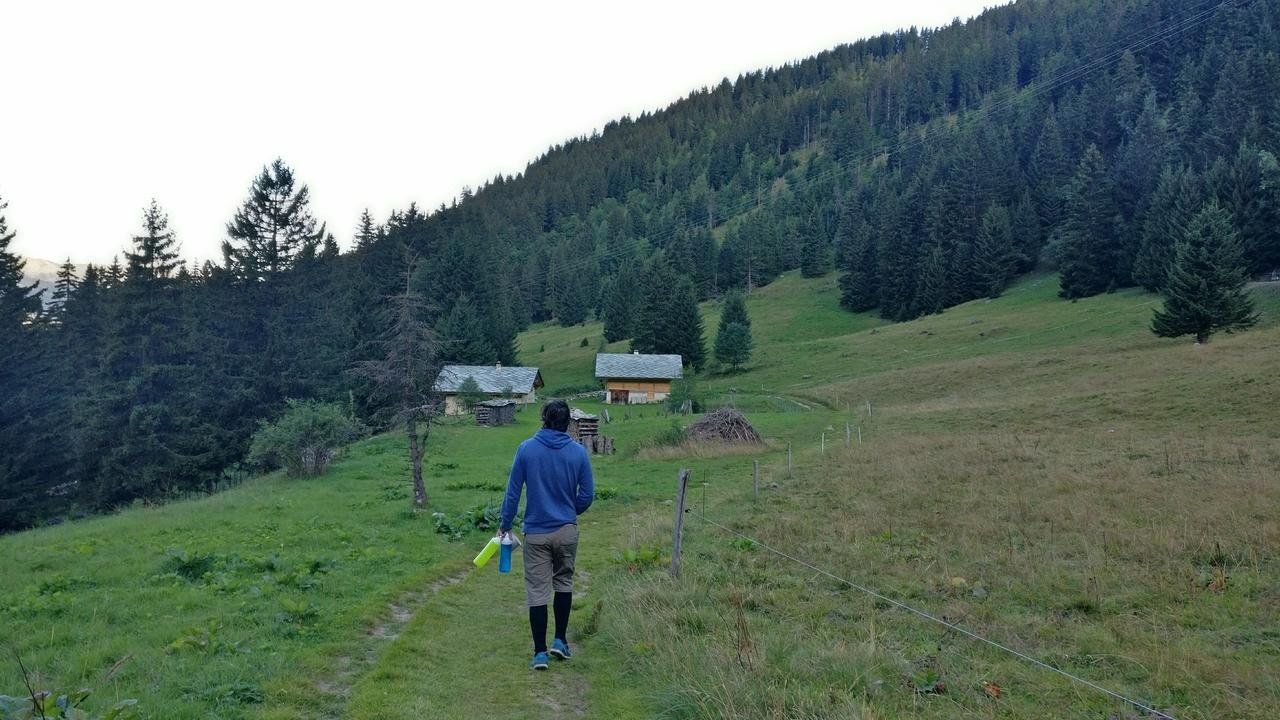 Campsite 2. Unofficial campsite.
The place we wanted to camp but had no more power to get there. It is a flat ground right beside many streams from the glacier and with the magnificent view!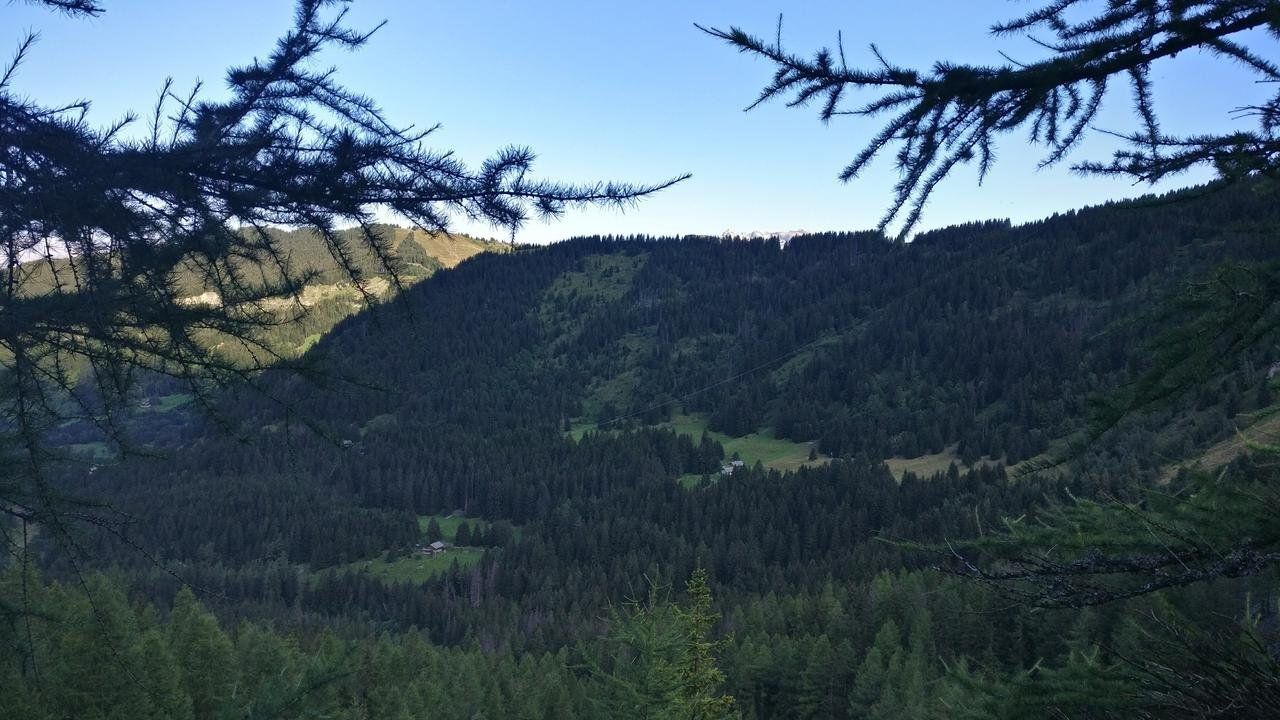 Campsite 3. Official campsite.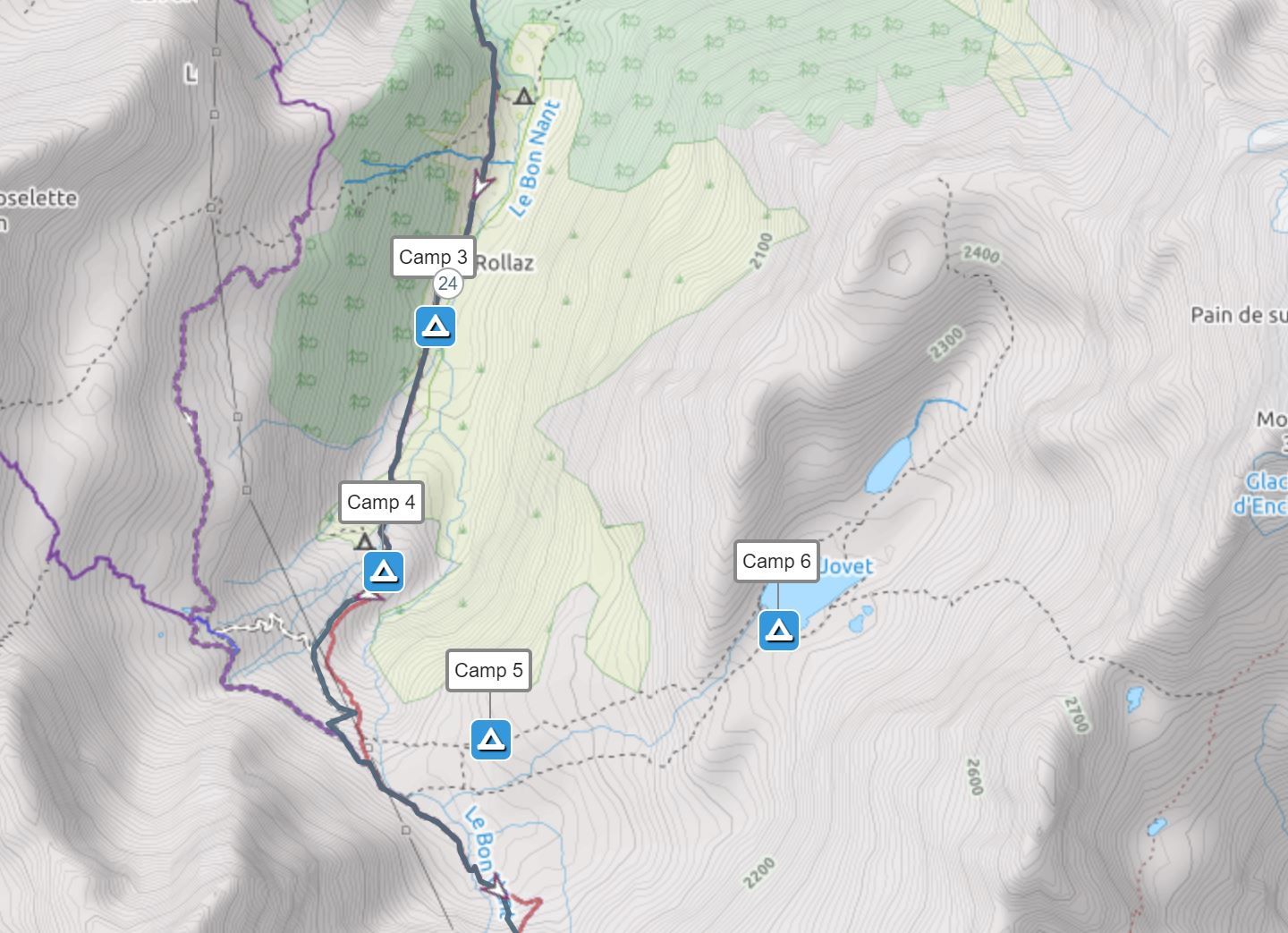 A free campsite ( I think) right beside the river. If you stop there you will be able to take a dip in the rive and wash your clothes.
Campsite 4 Official campsite.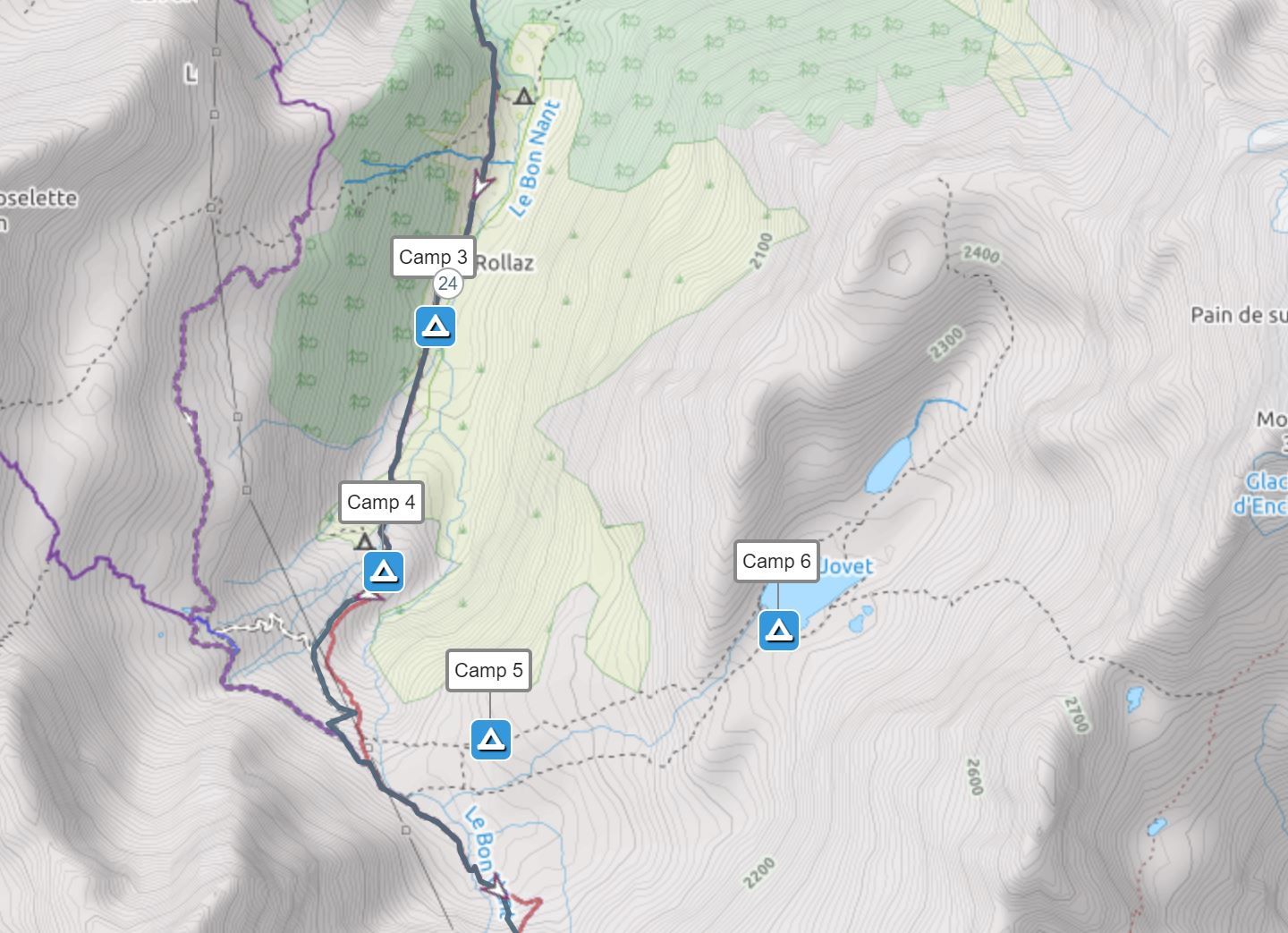 A free campsite.  Around 2/3 km from location 3 near the chalet. With a beautiful view of the valley.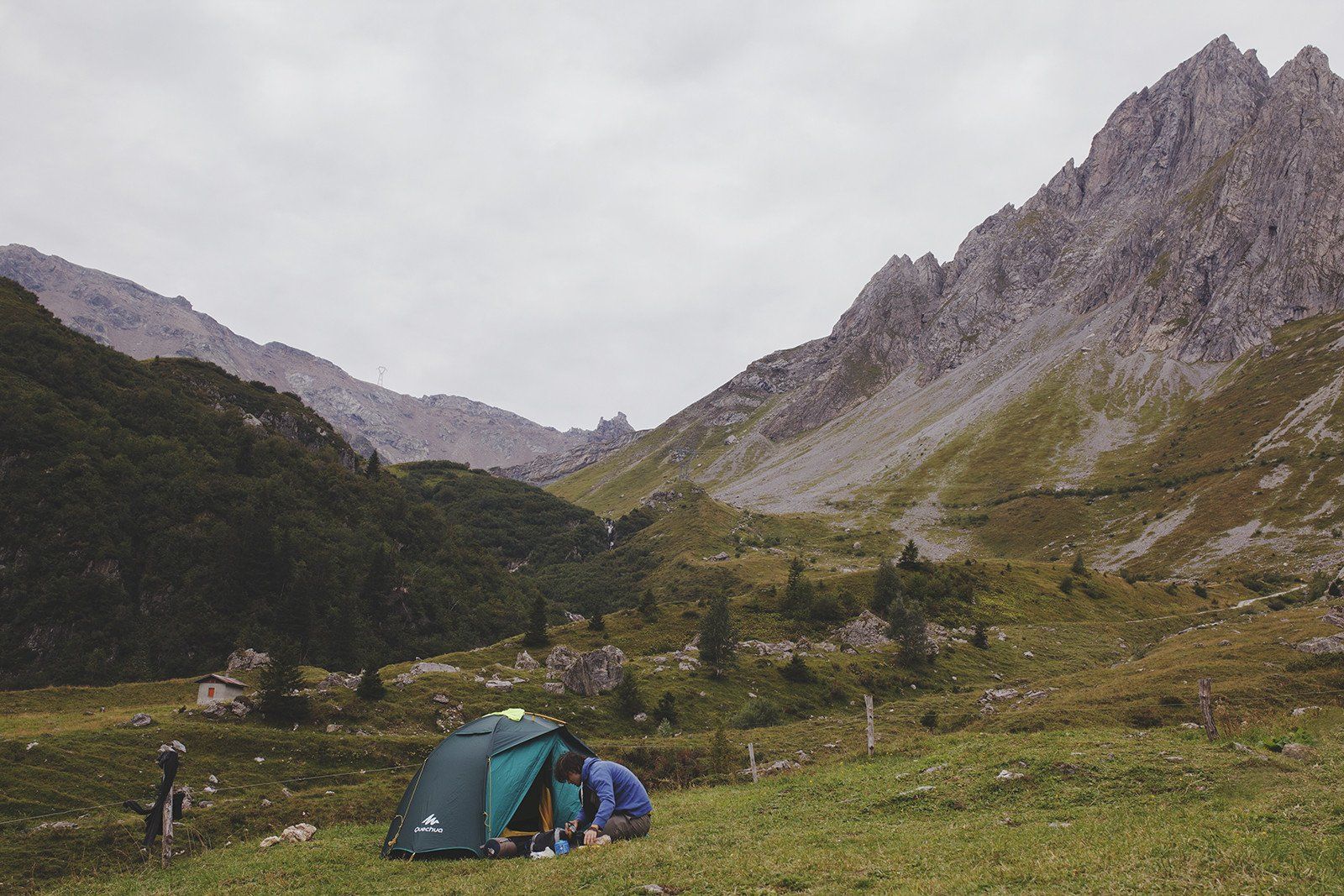 Campsite 5. Unofficial campsite.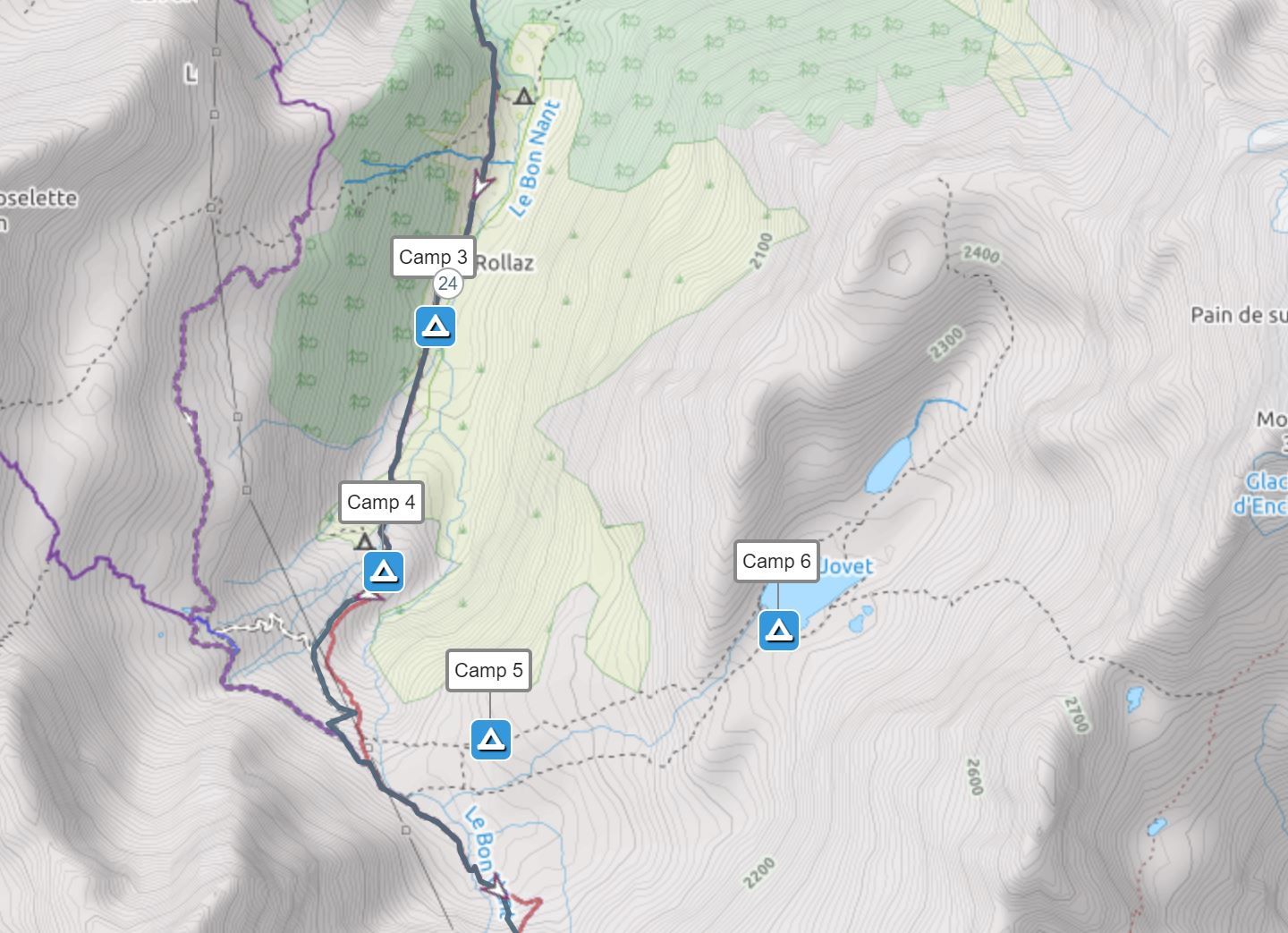 Around an hour hike up from location 4. It is a large flat area that used to be used as grazing grounds.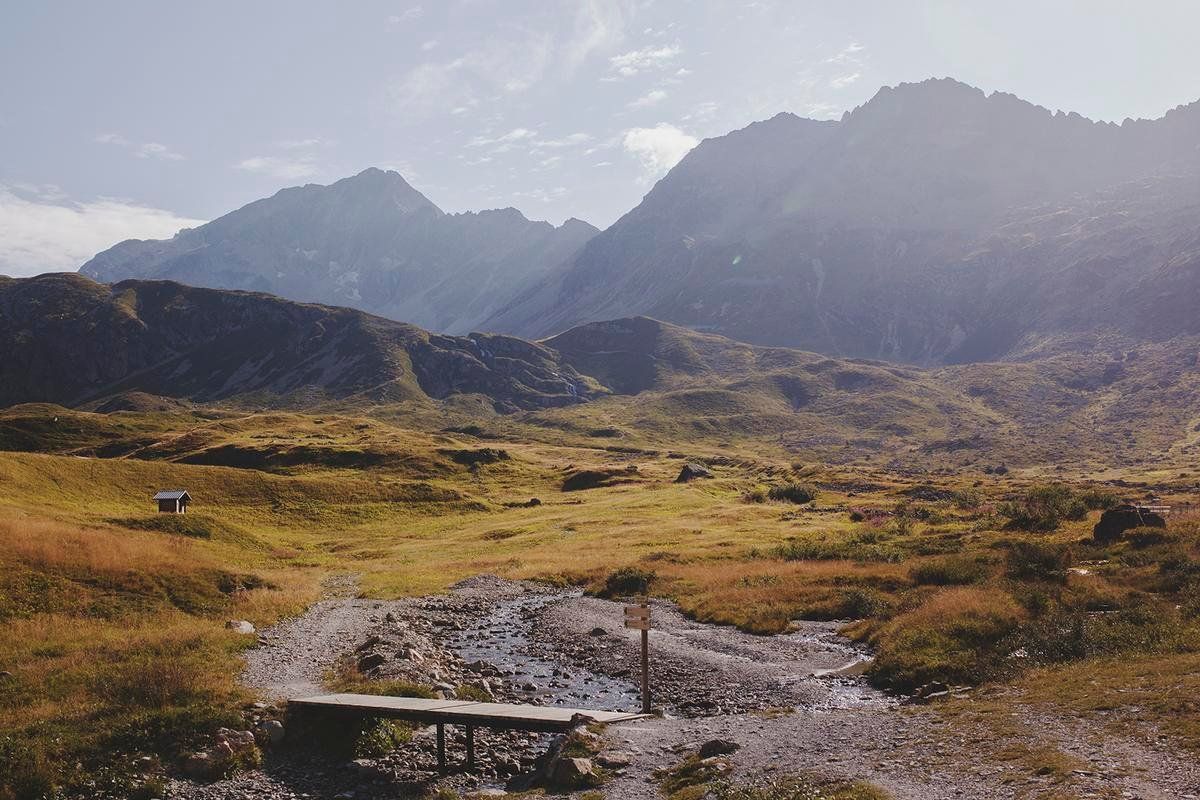 Campsite 6. Unofficial campsite.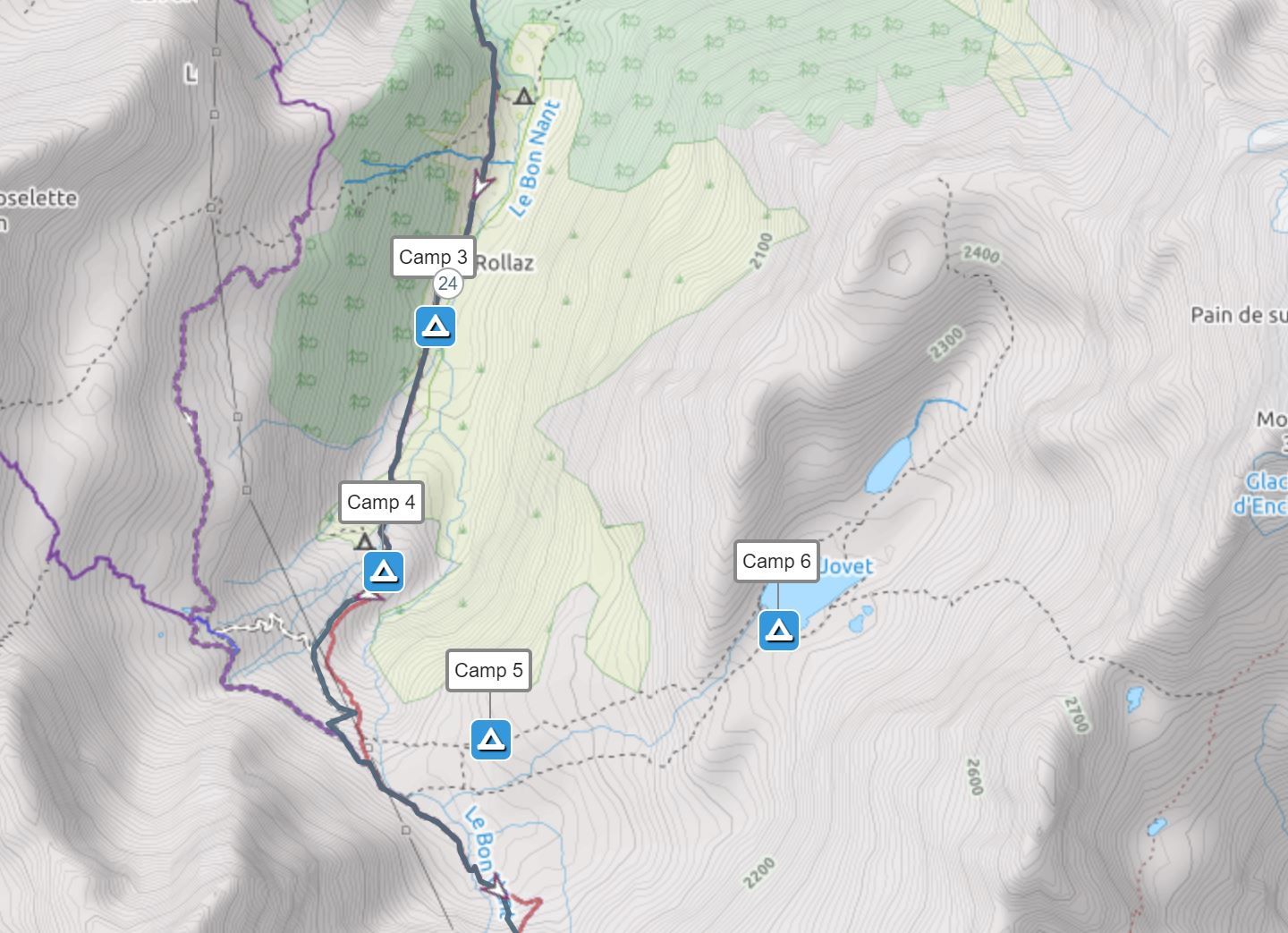 Another hour or two hike up to the lakes from the location 5. We did not go there but I believe there is a great place to sleep with a beautiful view.
Campsite 7. Unofficial campsite.
3 min walk from the chalet there is a river if there is no rain planned right behind the bend of the road there is a nice flat place to camp. If the rain is forecasted I suggest moving up the mountain to not get flooded.
Tour Du Mont Blanc Italian Camping Sites
Campsite 8. Official campsite.
Paid campsite or so we have been told.
Campsite 9. Unofficial campsite.
One of the extreme places that we slept. In the vicinity of the city 10 meters outside the car park. We pitched our tent at around 20:00 and packed at 07:00. The benefit – cascades to shower under and free water.
Tour Du Mont Blanc Swiss Camping Sites
Campsite 10. Unofficial campsite.
Switzerland. Beautiful location. One minus – the water available is near the Italian border. So camp not too far. But be aware that weather is unpredictable at such height:)
Campsite 11. Official campsite.
The public paid camp site with hot showers.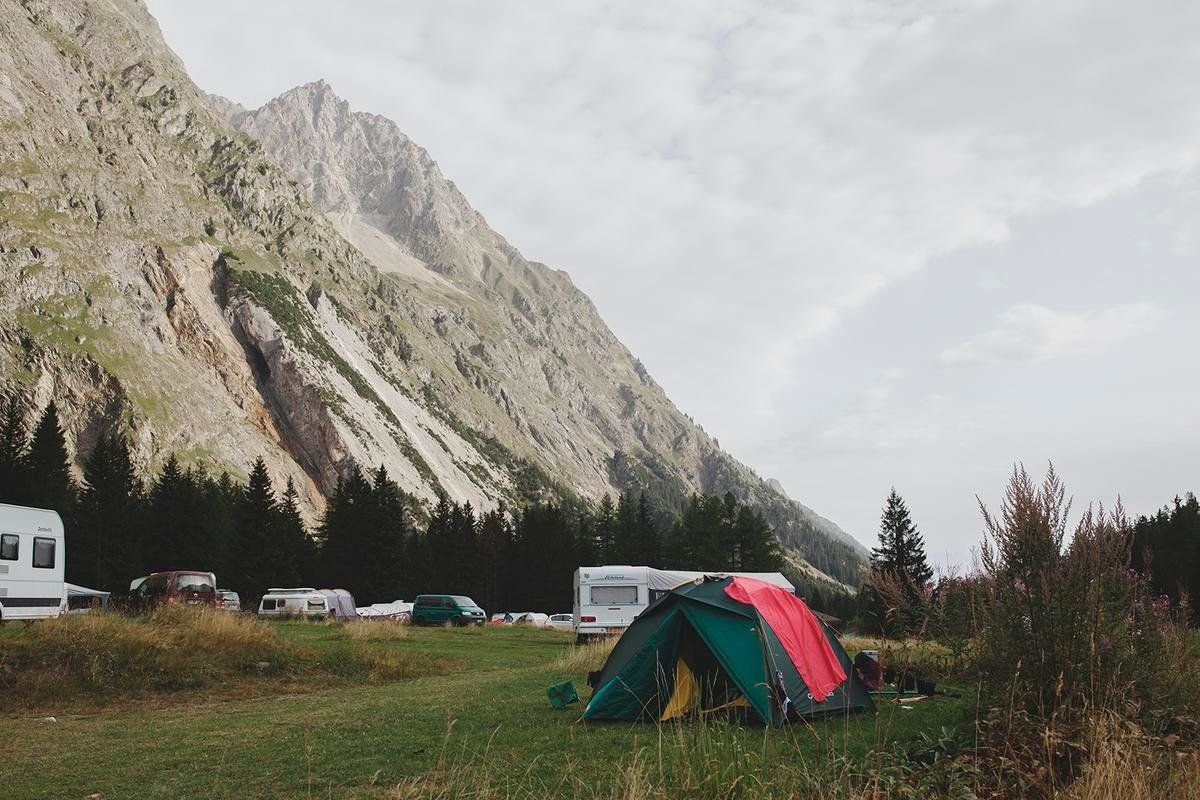 Campsite 12. Unofficial campsite.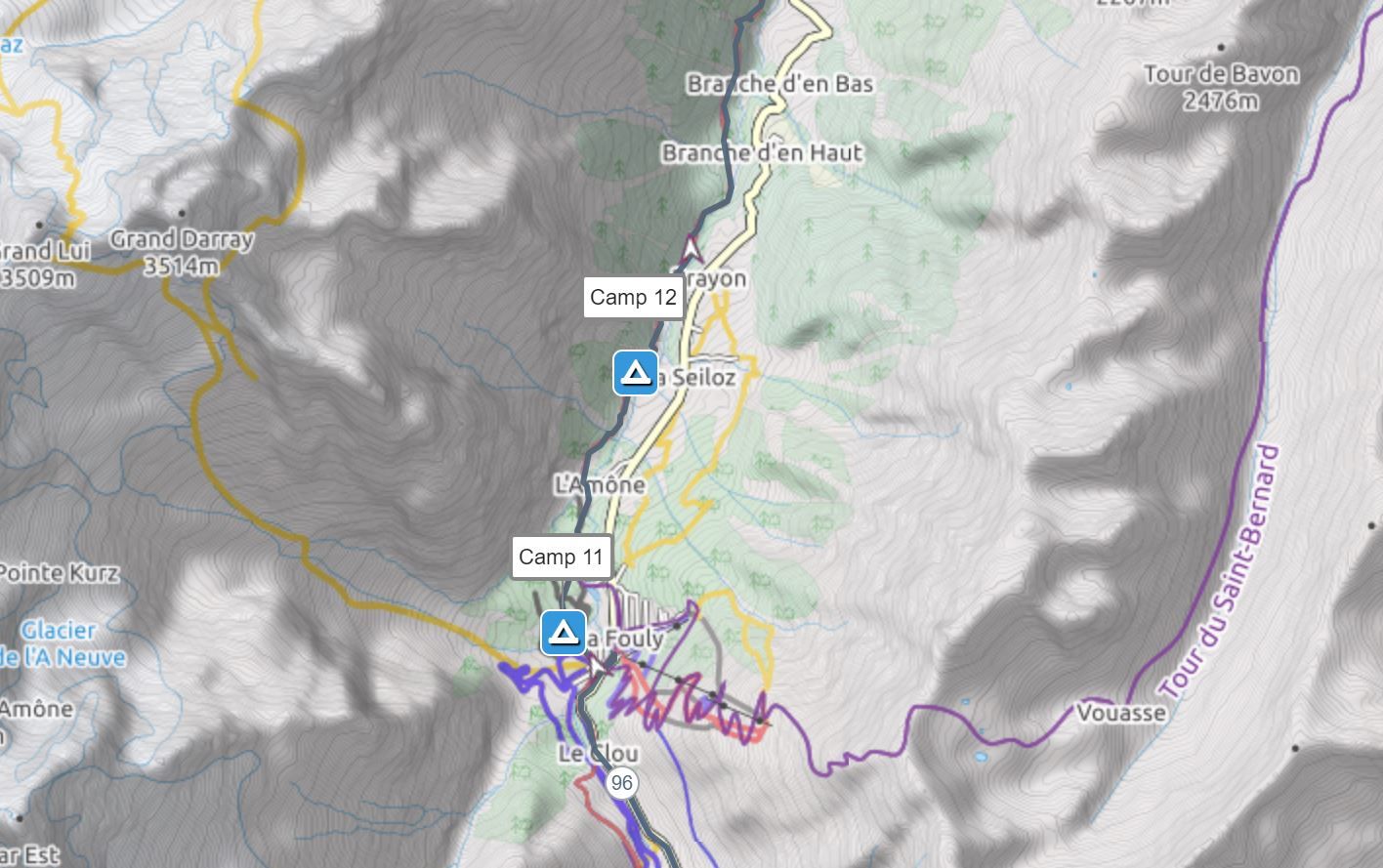 Possibility to camp in the forest. Harder with the water but do-able if you get down to the river. Be safe!
Campsite 13. Official campsite.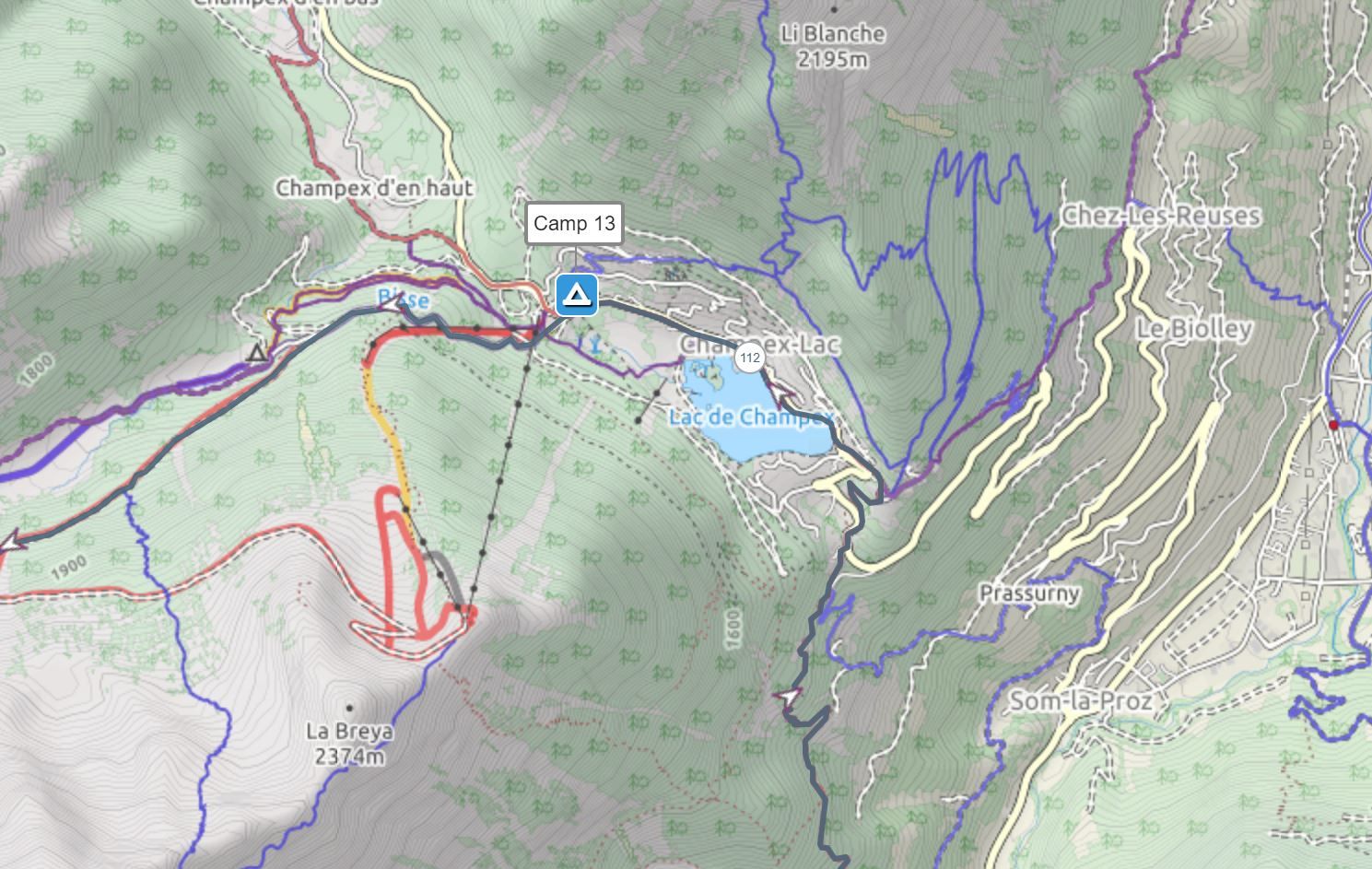 Another paid campsite it is possible to camp near the highest pass of the TMB but there are not that many open places.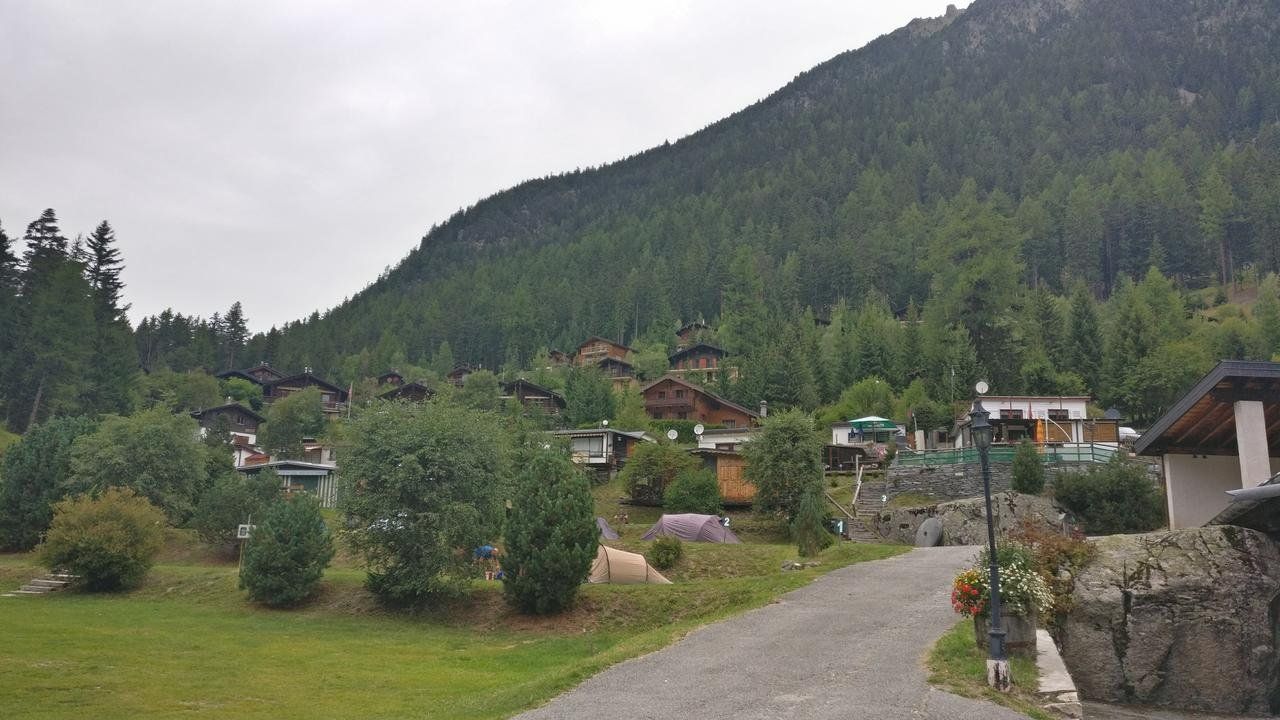 Campsite 14. Unofficial campsite.
A great location right beside a chalet. You just need to ask the owner if he allows but as we saw the guy is very accommodating and allows to tent in the area around.
Tour Du Mont Blanc French Camping Spots
Campsite 15. Unofficial campsite.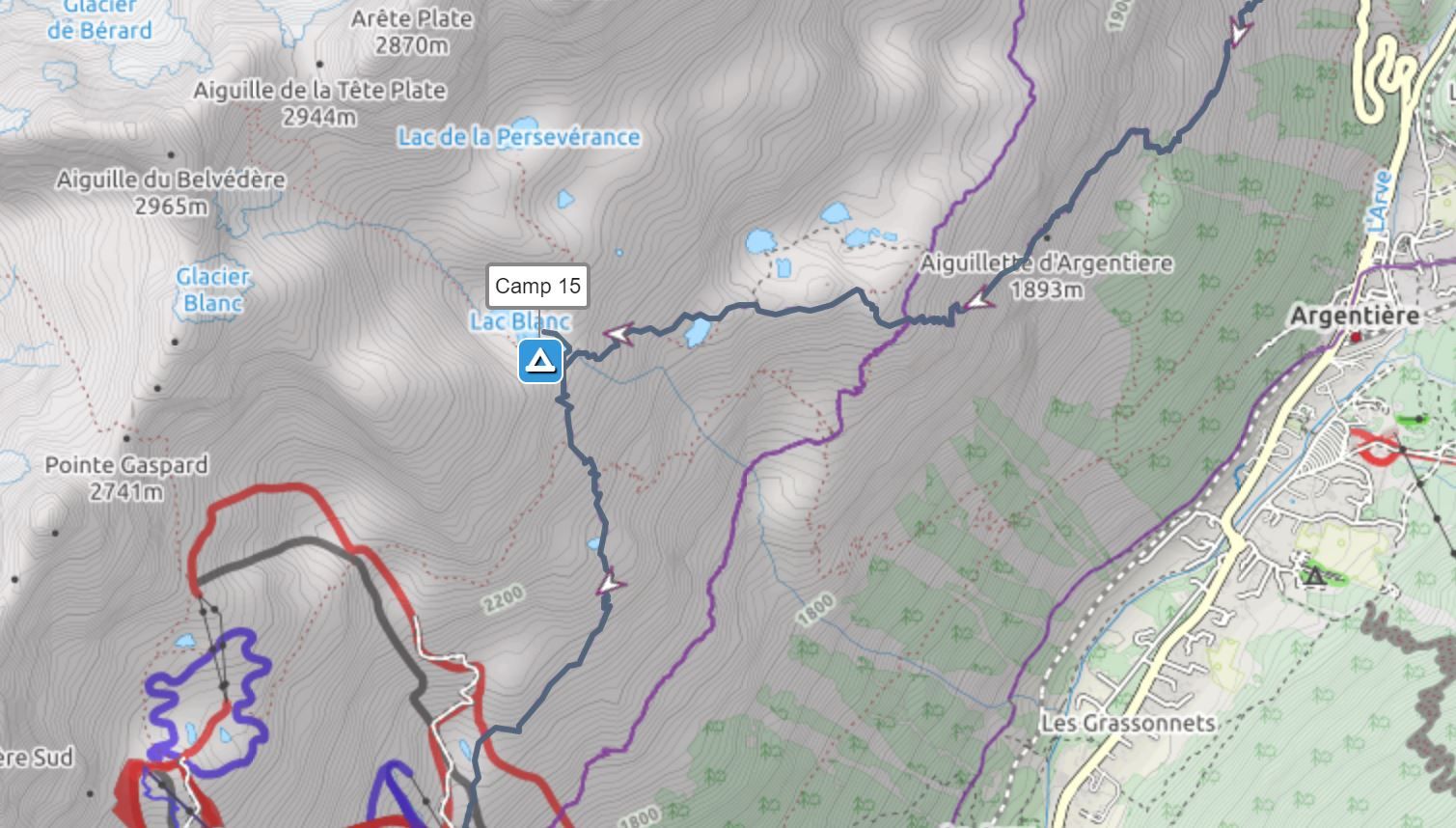 Near Lac Blanc. What a beautiful place. The lake is out of this world and the view is majestic.
A little secret if you go a straight line from the lake towards the cliff you might find a secret camping ground with a view to Mont Blanc and hideaway from the wind!
Campsite 16. Unofficial campsite.
If and only if you want some more extreme before finishing your hike or all campsites in town are booked there is a parking lot and a football field you can pitch your tent there once it gets dark.
Otherwise, Campsite 17. Official campsite. Is a cheap place to pitch your tent.
If you are wondering what you should take for this trip here is a very short, non-concrete blog post about it.
And for those interested in our re-cap of the hike you can read here – Tour Du Mont Blanc – Strolling At The Edge Of The World.
Authors
Simonas R.
Arune M.
P.s. Pictures are all originals. If you would like to copy or use them you have to get permission from the authors.
P.s.s. Here is an interactive map with all the camping spots marked for all who want to do Tour Du Mont Blanc self-guided – https://www.plotaroute.com/route/493069